←
Back to Blog
Amazon Sponsored Products Automation: Is Seller Labs Ahead of Sellics? An Unbiased Survey

Let me start with an amazing illustration of how a seasonal advertising campaign can become viral if neatly tailored and skillfully launched. If highly-anticipated Christmas time gives you the picture of a fleet of sparkling Coca-Cola Christmas trucks making their way across a snowy landscape, you've been hooked by this brand!
In terms of Amazon, Pay Per Click (PPC) advertising is obviously the best way to drive more conversions. Perfectly-built and well-coordinated PPC campaigns can do much more than just attract customers' eyes to your products. Aimed to enhance your Amazon business profitability and get actionable insights into your ad performance, having smart Amazon PPC software in your corner is an obvious gain.
Amidst the mass of Amazon Seller Tools, how can you define which of them is the best fit and most closely matches your advertising objectives?
We've tried to narrow down the list of best Amazon Seller Tools, presenting a series of comparisons on our blog (you can check out our Seller Labs vs. Helium 10, and JungleScout vs. AmzScout posts).
If you still have your options open, this article covers the key features offered by Seller Labs and Sellics solutions. Read on to get an in-depth look into their functionality and differences.
With no bias or prejudice, I set myself to observe the main facets of both platforms to help you get the precise idea of which of the two Amazon FBA tools is hitting your mark.
A Quick Overview of the Main Features
Seller Labs
Sellics
Chrome Extension
✅
✖
Web App
✅
✅
Free trial
✅
30-day free trial
✅
14-day free trial
Product Research
✅




✖
Sellics doesn't feature any Product Research solution, offering an AmzScout extension instead.
Amazon PPC Management




✅

A dedicated Amazon PPC expert to launch
and manage your advertising campaigns.


✅
Sellics also provides assistance with PPC management.

Amazon SEO Tools

✅
+ Managed Services
✅
Reviews' Management

✅
+ Managed Services
✅
Financial Analytics
✅
✅
Alerts and Notifications
✅
✅
Educational Resources




✅
+ Seller Labs Resonate Digital Content Series, firsthand tips from authoritative Amazon experts.
✅
Marketing Management across Social Media Channels
✅
✖
Photo Services

✅
+ Managed Services
✖
What is Seller Labs?
Seller Labs has developed a full-fledged product revenue optimization solution (Seller Labs PRO) for Amazon sellers regardless of their level of expertise.
We offer a full suite of tools and services for PPC advertising, Amazon keyword research, Product discovery, and Inventory management (with all the data consolidated in a single and easy-to-use dashboard!).
Seller Labs PRO Main Tools:
Seller Labs PPC Tool, formerly known as Ignite, is used to craft and run smart Amazon advertising campaigns which are capable of converting potential customers without burning a hole in your pocket.
The Keyword Research Tool is capable of "cracking" the Amazon SEO Algorithm and uncovering relevant keywords.
"Start Your Day" Dashboard for intelligent inventory management.
The Communication Center is a tool designed to automate email messaging in line with ever-changing Amazon Policies.
Powerful Analytic Tools provide actionable insights into your store's overall performance, including actual and estimated sales, stock availability, and traffic.
The Notification Center keeps your finger on the pulse of your Amazon Business, alerting you each time it demands your attention.
Resources are available including a rich library of blog posts, webinars, and case studies, Seller Labs gathered top eCommerce experts to answer the most-wanted Amazon questions at Resonate Digital Content Series.
Seller Labs Managed Services provide dedicated assistance for building out Storefronts and A+ Content, PPC management, Amazon SEO optimization, and more.
What is Sellics?
Sellics casts itself as an Amazon software tool with a focus on PPC management and comes up with a set of additional modules for Amazon listing optimization, Review Management, and Profit Analytics.
Sellics Main Tools:
Amazon PPC manager is designed to drive traffic to your brand and products by automating and optimizing your ad campaigns.
Sellics Sonar Tool for Amazon keyword research helps to increase your product listing visibility and improve Amazon SEO.
Amazon SEO Tools are designed to optimize your listing and monitor the product rankings for the relevant keywords.
Sellics Profit Module calculates a set of inputs covering unit sales, CoGs (Cost of Goods Sold), taxes, fees, and refunds.
The Review Management tool is meant for addressing customer claims.
Amazon Inventory management tool prompts the right time for replenishing your stock level.
The Insights Center is a library of additional information for Amazon sellers, including Sellics blog, podcasts, and webinars.
Seller Labs vs. Sellics: Key Functions and Gainful Points of Difference
PPC Advertising
Seller Labs' top-tier Amazon PPC Tool adjusts to your particular advertising needs using AI algorithms and links into your Amazon seller account to manage sponsored products, brands and display ads in real time.
Benefits:
creating or importing new PPC campaigns
ad scheduling and campaign alerts
optimizing your campaigns dwelling on data-driven suggestions
managing your ad spend budget (based on the key performance indicators, such as ACoS and CPC)
lowering your target ACoS
harvesting valuable keywords for listing optimization
Lauren Ward, a Product Manager at Seller Labs, emphasizes the power of an effective advertising strategy backed with Seller Labs PRO: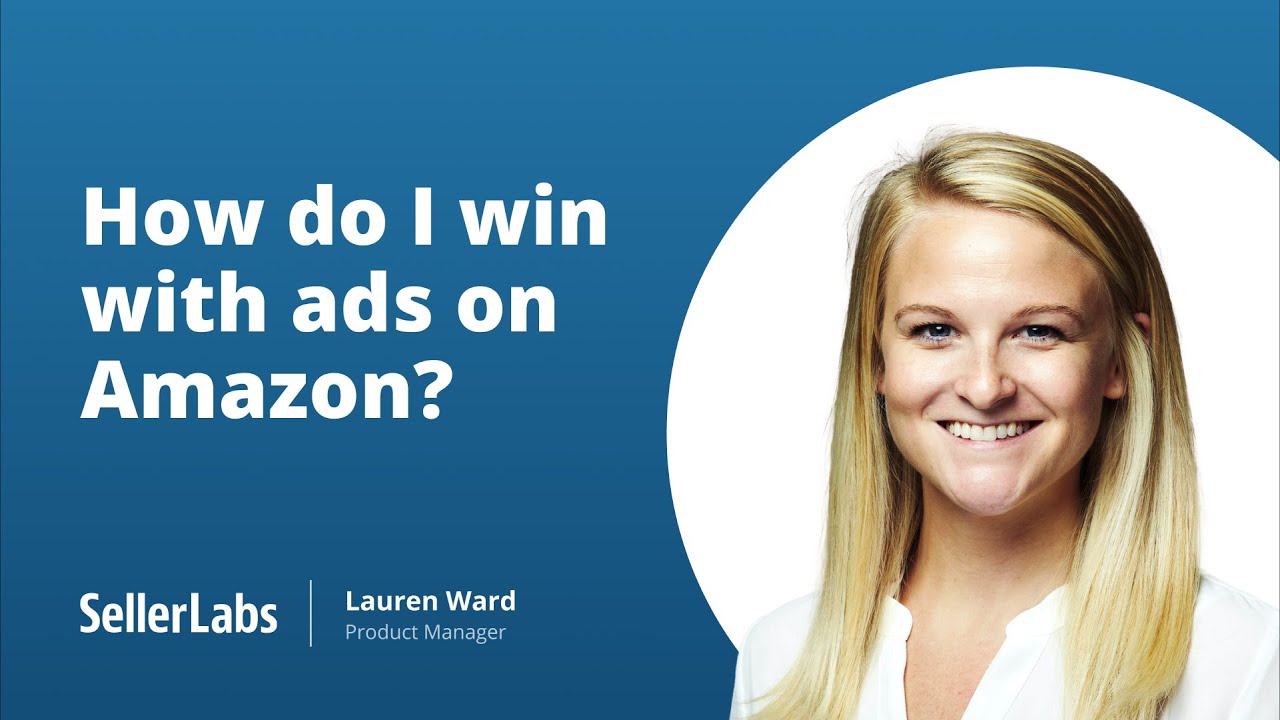 Sellics Benchmarker also pursues the automation approach to PPC advertising. Sellics auto-pilot algorithm is robust enough to save you a lot of time by offering:
the ability to craft new PPC campaigns
automated bid optimization
manual and automatic campaign setup
monthly insights into the advertising results
Like PRO, Sellics PPC tool gathers profitable keywords and provides historical ad performance data, unavailable in Amazon Seller Central.
Additionally, both tools come with the Managed Services team ready to help you launch and fine-tune your PPC campaign on an affordable paid basis.
Our verdict: Seller Labs and Sellics offer similar rule-based automation features. Along with the robust functionality, both agencies provide Amazon PPC managed services.
As there is no winner here, the choice is ultimately down to what your business is looking to do.
Product Research
When it comes to product research opportunities, Sellics is not the tool to help you find and launch products.
A side note:
Some time ago Sellics offered a product research tool, which is not available now. Only grandfathered accounts have access to their Niche Analyzer tool. Recently Sellics has been promoting an AMZScout product research tool as an alternative solution.
If you need a tool to help you with product research, Seller Labs PRO is the best way to go, allowing you to plug in the product unit cost and then estimate the Amazon fees charged for the product you sell.
Unlike Sellics, Seller Labs features a Chrome extension which utilizes data directly from the Amazon page, gaining critical data like estimated price, revenue, and product rankings.
Our verdict: While robust product research isn't Sellics selling point, Seller Labs is capable of offering more opportunities to capitalize on a profitable product.
Amazon Keyword Research and Listing Optimization
Both Seller Labs and Sellics advertise similar Amazon SEO opportunities featuring robust keyword research tools with reverse ASIN search.
Sellics' Sonar Tool looks for high-search volume keywords and contains a database of Amazon search queries.
Formerly known as Scope, Seller Labs PRO is designed to uncover new profitable search terms, track historical keyword ranking, and thus, maximize your product visibility.
With deep insight into your traffic from CPC (cost-per-click) estimation to spying on your rivals' keywords, Scope has you covered.
Nailing your product titles and crafting catchy descriptions on your own can be a huge task but you can save time by taking your hands off the wheel and entrusting your listing optimization to the team of professionals.
A cherry on the Seller Labs sundae, Managed Services team of experts is on guard for your listing and PPC optimization, being a wise solution for private label sellers and brands.
Important note:
Judging by the number of requests our Seller Labs Managed Services team gets from Amazon sellers, Amazon Listing Optimization Service is much-in-demand.


Julia Kleiber, a Senior Account Executive on the SLMS team, is giving her opinion on why Product Listing Optimization with an expert on your side helps you amplify your Amazon advertising strategy: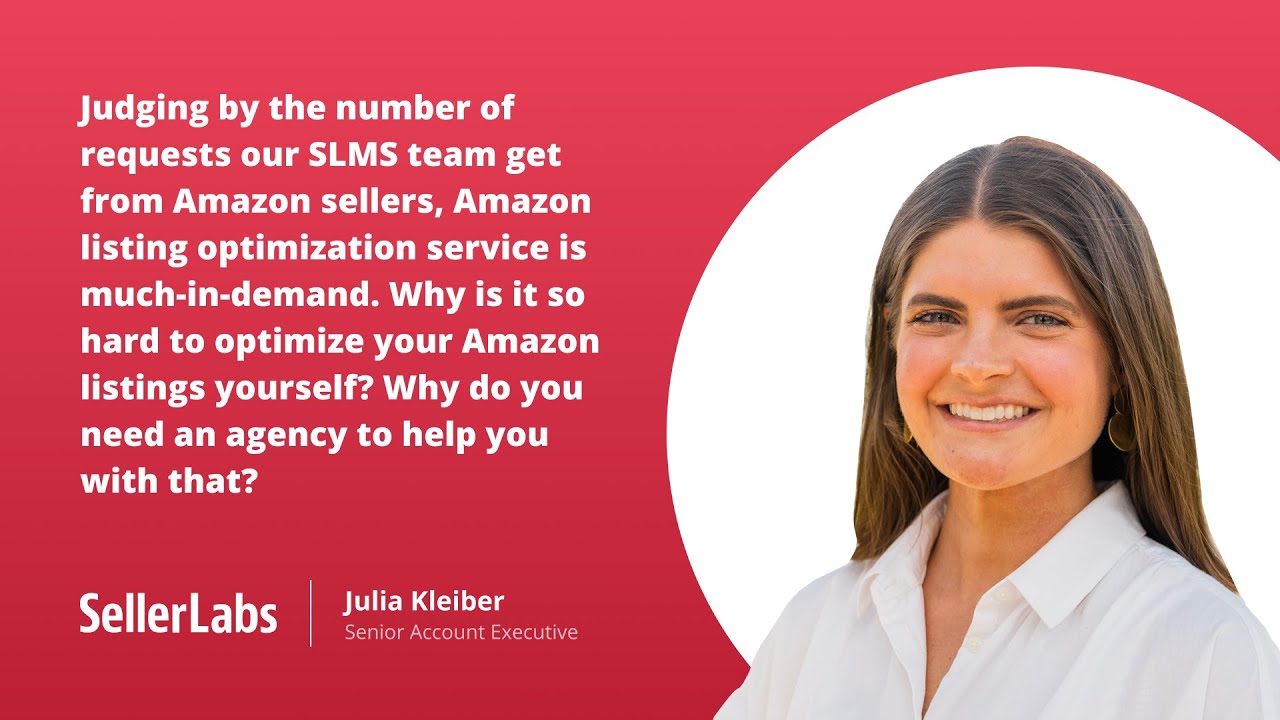 Our Verdict: In terms of the keyword research tools, both solutions have the basics for high ranking and standing out amongst the competition.
There is, however, an apparent advantage, setting off Seller Labs against Sellics, which is Amazon SEO optimization, skillfully done by the team of experts.
Business Metrics and Notifications
Seller Labs provides accurate, easy-to-read reports incorporating sales and profit data, seller feedback alerts, stock availability, and PPC management in a handy "Start Your Day" Dashboard. It also has configurable notification filters to set up alerts for the Buy Box status, inventory level, or campaign budget.
Like Seller Labs, Sellics Cockpit Dashboard gives access to valuable data and profit analytics on a daily and monthly basis. In fact, both platforms boast equally efficient metric tools except for one difference.
Seller Labs' system will default to a specific 90-day display time-period, while Sellics data only goes back 60 days.
Our verdict: Both Amazon FBA tools have powerful profit dashboards and inventory management systems reporting on the health of your business.
So, if you're hanging your hat on these two features, the choice might be down to personal preference.
Seller Labs Extra Tools and Services
Does Seller Labs offer any features that Sellics doesn't have? For sure! Along with the above- mentioned functionality, Seller Labs gives you full access to:
11 Amazon marketplaces to expand your Amazon business internationally.
Seller Labs browser extension is compatible with Google Chrome.
Access to Resonate Conference video sessions.
Managed Services for Advertising Management, Messaging Optimization, Listing Optimization, Social Media Advertising, and Storefront Building.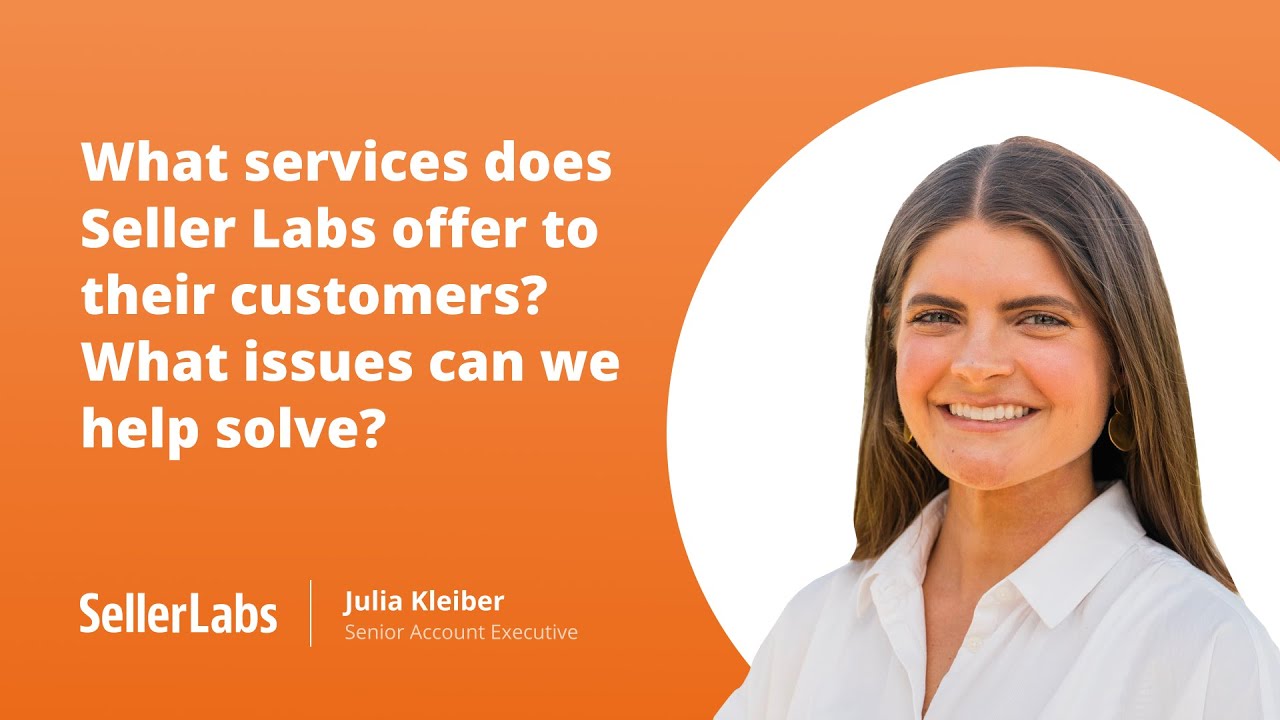 Final Thoughts
Whether you have just started selling on Amazon or already grown into an 8-digit online entrepreneur, you know the power of Advertising Campaign management all too well.
While Seller Labs and Sellics tools are instrumental enough to help you scale your Amazon business, you might need a completely different method tailored to your specific requirements.
Here are at least four challenges you might be struggling with before you've hired a dedicated expert:
advertising goals that are not transparent or realistic
your marketing strategy doesn't align with your business needs
lack of time or level of expertise
being out of the ad spend budget limits
In this case, a personalized approach provided by the Seller Labs Managed Services team is likely to move the needle. If standard management and optimization methods proved ineffective, let us help you work out a proper marketing strategy.
Need a personalized approach to your PPC management?
Maria Navolykina
SEO Content Specialist at Seller Labs
Maria is an SEO Content Specialist at Seller Labs. Once captured by digital and content marketing in her student days, she keeps living and breathing it ever since.
Subscribe to Our Weekly Newsletter to Get
Expert-Backed

Tips Straight Into Your Inbox