←
Back to Blog
Beginner's Guide to Facebook Advertising
While brands can be successful on Amazon or other eCommerce channels, you will need a Facebook Ads Guide to truly grow your business. Our advertising experts, Bret Darby and Zack Van Nus, walk you through Facebook Advertising in this webinar.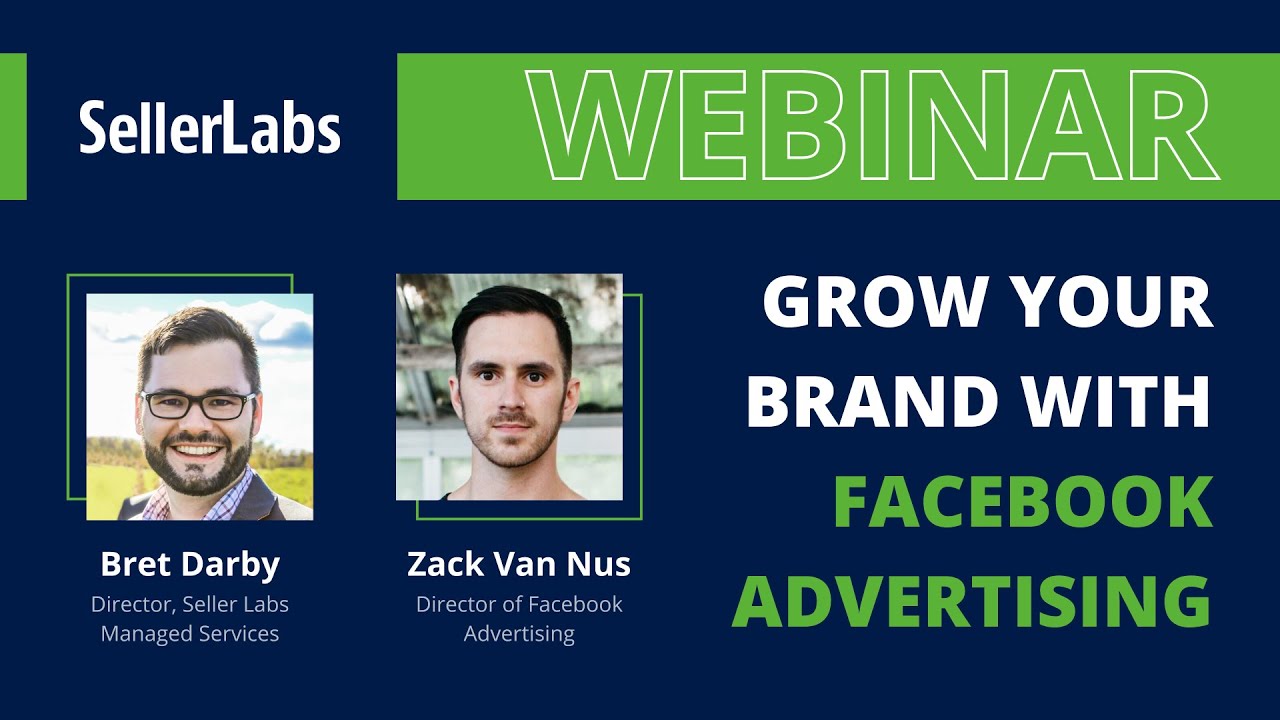 Why does it matter? Facebook Advertising is the second most popular advertising platform, behind Google. (Amazon Advertising is in third behind these behemoths.) With over 2.7 billion active users worldwide, Facebook is the largest social network in the world.
Imagine the growth you could see with 2.7 billion shoppers at your fingertips. To put it in perspective, Amazon only has 126 million Prime members in the US. Read our comprehensive Facebook ads guide to learn more about setting up your first campaign.
CHAPTER I
How Do I Know if Facebook Advertising is Right for My Brand?
We will answer that question with a simple question of our own: Is your specific audience on Facebook?
For example, if you own an Amazon store, why waste your ads budget on another platform entirely? Some merchants have used Google Ads, Instagram, or Facebook to grow Amazon profits, but they have to be smart about it. If you're interested, read our guide for Amazon merchants.
It's true that advertising on Facebook is not for every business. If you know that the shoppers you want to target are not on Facebook, it doesn't make sense to invest the time on Facebook ads manager.
If you're unsure, read through to the end of our Facebook ads guide. Remember, you can always do split testing! Start with a small budget and track conversions for a few weeks to see if it's helpful for you.
Note
Facebook ads generally have a "ramp up" period before you will start to see results. This can range anywhere from a few days to a full week.
CHAPTER II
How Does Facebook Advertising Work?
Like Amazon, Facebook is not spilling their secrets. Their ad algorithm prioritizes displaying ads for users on a myriad of qualities, such as
Ad rank
Cost per click
Estimated action rates
Ad relevance and quality
Facebook will display ad images that are more likely to get interaction from users. They get paid for clicks, so it doesn't make sense for them to prioritize ads that aren't performing.
What Kind of Facebook Ad Placements are Available?
There are six different types of ads and ad placements available to advertisers. Based on your goals, some ad types will work better for you than others.
1. Image Ads
These are the most common types of ads that involve the lowest barrier to entry. Images on Facebook should be 1080 pixels by 1080 pixels, less than 30MB, and either JPEG or PNG format.
Facebook Business Manager does not like a high volume of text on your ads. It's better to share a lifestyle image of your product being used or perhaps a quick success statistic that will resonate with your target audience.
When you're designing your ads, also remember that you can use text. It's the image itself that needs to stay low on text volume.
2. Video Ads
Video ads should be between 1 second and 240 seconds (4 minutes). The desired format is a MP4, MOV, or GIF, and should be no more than 4GB. Additionally, you want to keep the size at 1080 px by 1080 px to increase video views.
Video ads can be seen in a user's feed or stories. If you aren't video savvy, you can even create a slideshow as a video ad using an online video editor. There's an option for everyone. For example, this is a quick video overview of Seller Labs PRO.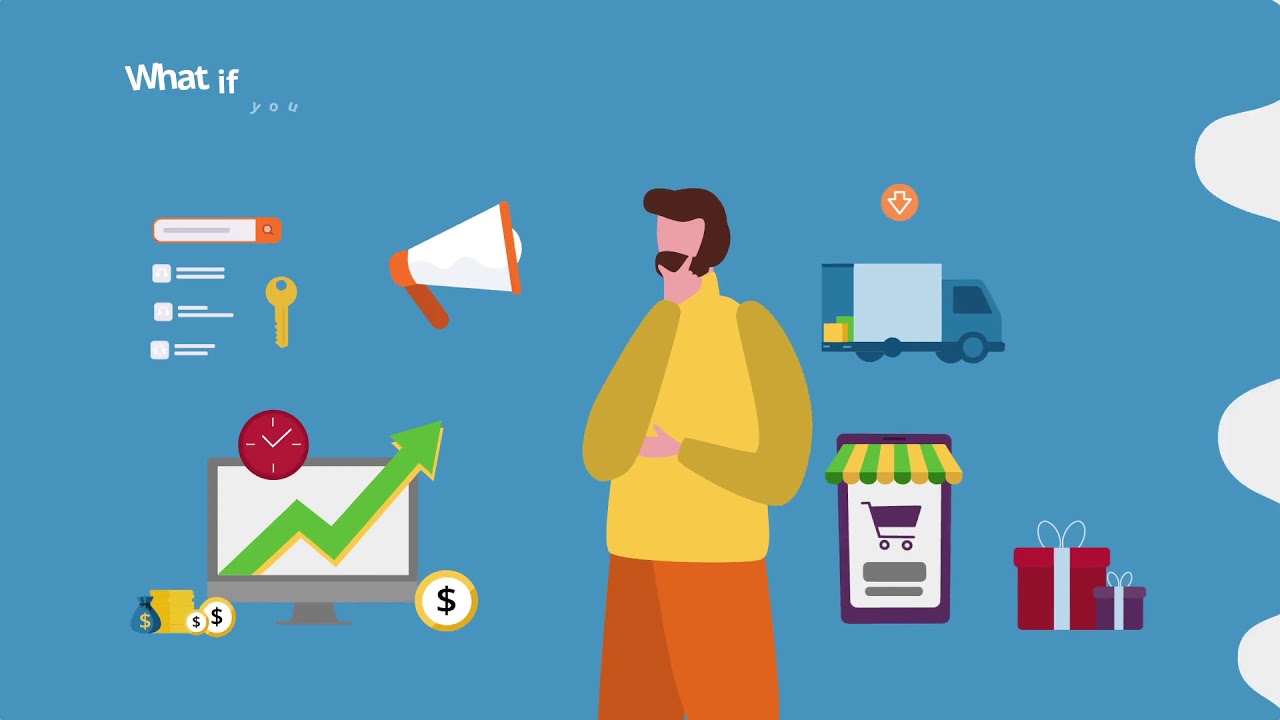 3. Carousel Ads
No, this isn't a ride at an amusement park, but it is a similar concept! Carousel ads allow you to display up to 10 images at a time, each with its own link. These are great for apparel brands or those with a lot of variations.
Carousel ads allow for a combination of videos and images, and all parameters should follow those of regular Image or Video ads. Carousel ads require at least two visual assets, but no more than 10. Also keep in mind that they will display two images at a time, so keep a cohesive look or flow throughout the series.
4. Instant Experience Ads
These pair with Collection Ads and can be a combination of images and videos. The Instant Experience ad is a full-screen ad experience. Primarily used on mobile, users can click in, swipe to different images or videos, and get a more immersive view into your brand and products.
5. Collection Ads
These pair with Instant Experience ads. The collection ad starts with a main image or video and is followed by four product images. If a customer clicks on this ad, they're taken to the Instant Experience where they can shop directly within the ad.
CHAPTER III
Creating Your First Facebook Ad
Reading the full guide to Facebook ads and creating your first campaign. Take your time and walk through the steps slowly.
1. Choose Your Campaign Objective
Like Seller Labs PRO's Advertising Center, it's Facebook's goal to optimize ads to show based on the goal you set. These objectives can be anything from brand awareness to lead form fills to sales. Each campaign will have its own objective, but you can have multiple campaigns with the same objective.
2. Name the Campaign
Keep this simple! We highly recommend creating a naming formula or structure that can be applied across all social media campaigns. This will help you quickly find what you're looking for and identify ads at a later date.
For example, we may create a Facebook Ad Campaign named "Seller Labs PRO – Brand Awareness." It keeps it simple and we can clearly see that the objective is brand awareness for Seller Labs PRO.
In this step, you will also create the name for your Ad Set and the Ad itself. We'll get into these more in just a bit. Keep the names consistent for all parts of your Campaign.
3. Complete Remaining Campaign Details
Once you have your Objective and Campaign Name, you'll be prompted for a few more details.
| | |
| --- | --- |
| | Campaign Details |
| Special Ad Categories | There are certain categories (like credit, social issues, and politics) that have more strict advertising guidelines and rules. Facebook needs to be aware of these categories in order to stay above board legally. |
| Campaign Spending Limit | Once your spending limit has been reached, Facebook will stop sharing the ad and notify you, just in case you'd like to increase your spend limit. |
| A/B Test | You can A/B test your Facebook ads to see what performs best. You have the ability to test creative, audience targeting options, and even placement. If this is selected, you'll have the option to create the test(s) after the ad has been published. |
| Campaign Budget Optimization | As you're getting started with Facebook Advertising, this is a great option. This will allocate your budget across the campaign as a whole. In the past, Facebook only allowed you to allocate budget at the ad set level. |
4. Set the Budget, Schedule, Audience, & Delivery
Some of the settings in this step will vary based on the Campaign Objective you set in the beginning. For example, if you chose Traffic as your Objective, you'll be prompted to select where you will be driving traffic to.
One of the best features in this step is Dynamic Content. You can provide a variety of images or headlines, and Facebook will automatically create different combinations optimized for your audience. Additionally, you can use Offers. This will allow members of the audience to save the offer and get reminders.
For your schedule, you can set it to run from a particular start and end date (great for promotions or events), or you can have it run consistently by not including an end date.
This step also allows you to create Ad Set Spend Limits. Remember that an ad set is a part of a single Campaign. You may have a Brand Awareness Campaign and create different audiences based on region. If you know that 60% of your target audience is located on the east coast, you'll want to create a higher Ad Set Spend Limit for that particular audience.
Note
Be careful of the "When You Get Charged" piece of your ads. Facebook tries to hide this, which can result in higher ad spend with fewer results.
Audience targeting and creation can be tough. We'll get more into how to create and define your audience later in this post. However, know that you can use saved audiences in multiple places, so you don't need to reinvent the wheel each time you create a Campaign.
You can opt for manual or auto placements of your ads. Facebook recommends Auto Placement, as do we. It gives your ads the largest chance of being seen where they're more likely to convert for your Campaign Objective.
5. Choose Your Ad Format
We went over these Ad Formats earlier. You can select Dynamic Formats and Creative, which is different from the Dynamic Content from Step 4, or select which specific Ad Format you'd like. Based on the creative you've designed, it may make sense to just stick with the Ad Format for which they were created.
6. Upload Your Creative!
With your Ad Creative, you also have copy options as well. You can set Primary Text (required), Headlines, or a Description as well. Don't use too many words, but be sure to be descriptive and captivate your audience immediately.
You can also add the URL for where your audience will go if and/or when they take action on your ad. We'd recommend using a specific tracking URL, perhaps with UTMs, or opting for a unique landing page. This will help you keep track of traffic, visitors, and conversions that have come from your Facebook Advertising efforts. It's even set up to allow you to add a Display Link so your messy tracking links look better to your audience.
7. Set Your Languages
In the world of eCommerce, the borders are dissolving. The barrier to entry to sell internationally is disintegrating. If your ads are targeting people in other countries with other languages, you have the option to upload your own ad translation or allow Facebook to take care of it.
8. Set Up Tracking and URL Parameters
This is technically an optional step since you have the ability to use custom URLs and such in Step 6.
CHAPTER IV
Creating Your Audiences for Facebook Advertising
Think of Audiences as your Target Buyers. There are certain characteristics that you decided upon when you created your Buyer Personas, and those will come into play here. There are three different "types" of Audiences when it comes to Facebook:
1. Saved Audiences
Detailed Targeting lets you select different interests or behaviors a Facebook user may have in order to qualify to receive your ads. These users are Saved Audiences.
2. Custom Audiences
Custom Audiences are based on customers or leads who have interacted with you before.
3. Lookalike Audiences
Lookalike Audiences are extensions of your Custom Audiences. Think of them as Saved Audiences combined with Custom Audience, plus some Facebook Targeting magic.
Conclusion
That's the full guide to Facebook ads. If you're still feeling overwhelmed by all that Facebook Advertising requires, you are not alone! Watch the webinar to learn all about how to make Facebook Advertising work for you.
Remember, it's alright to start small and test, before investing in this channel for your business.
Caroline Powell
Event Manager, Partner Specialist, and Marketing Expert at DISQO
Caroline is an Event Manager, Partner Specialist,and Marketing Expert at DISQO. When she's not offering excellent customer support she's doing pirouettes and cheering on the UGA Bulldogs.
Subscribe to Our Weekly Newsletter to Get
Expert-Backed

Tips Straight Into Your Inbox