←
Back to Blog
Main Takeaways from the Prosper Conference: 5 Amazon Trends Unfolding for 2022
In the context of overall digitalization, online business owners usually research ever-emerging sales trends with a web-connected laptop as their most powerful tool. While consuming the information on your terms is easy and time-saving, what is the main reason for an online merchant to attend live sessions and conferences?
The fact is that in-person events connect the power of people with the power of information, creating a killer combo for eCommerce business growth. And the Prosper Show is no exception.
As avid eCommerce enthusiasts, the Seller Labs team was glad to rub elbows with the largest industry leaders, attend sessions with leading Amazon experts and share their expertise at Prosper.
However, we know that sometimes life can get in the way of your best-laid plans. So, if for whatever reason you've preferred not to attend Proser this year, we are here to help you avoid your FOMO (fear of missing out).
In this post, we bring out the golden nuggets we've discovered in Las Vegas. Read on as we've put together 5 takeaways from Prosper Show 2022 and shed new light on the main trends Amazon has in store for 2022.
1. Enhanced Branding Opportunities
If you have any authentic branded products to sell on Amazon, you know about the challenge of winning the competition and the risk of being hijacked all too well. This is why protecting your trademark against counterfeiting, expanding brand awareness and establishing brand loyalty is essential.
That said, we've mustered up a few tips to help you develop a powerful brand strategy:
Enroll in the Amazon Brand Registry. As branding becomes more important on Amazon, this eCommerce giant continues maturing its Amazon Brand Registry program. Amazon claims it will continue building out the programs that protect Intellectual Property, subjecting bad actors to harsher penalties.
Boost your brand's external visibility. Given that external traffic can attract more customers to your Amazon listing, it does influence your Amazon sales. So, promoting on different platforms is essential to building your Amazon brand.
2. Online Sales Expansion
With accelerating competition for Amazon popping up, we should start to see tons of micro opportunities. Thus, expanding your products to other marketplaces, such as Walmart and Target, will open the doors for new eCommerce sales.
Also, it looks like an excellent chance to tap into new international markets and start selling products globally.
If you need an authoritative opinion on international expansion, we have one. Kevin Sanderson, a proficient Amazon seller and a credible guest speaker at Seller Labs Conference Resonate 2021, is sure that worldwide sales can give your eCommerce business a new lease on life.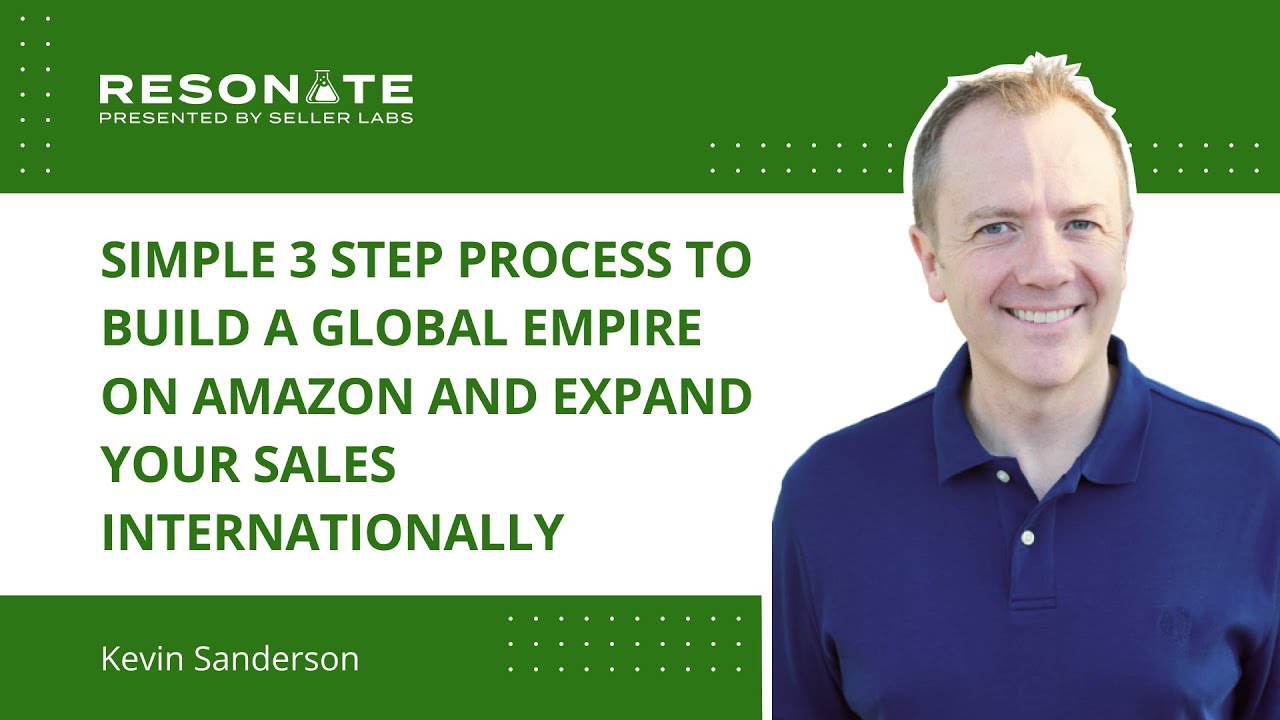 As part of your multichannel strategy you can consider having your own eCommerce website powered by a scalable Shopping Cart solution. Today's eCommerce software providers like X-Cart, Shopify, or BigCommerce, to name a few, offer plenty of opportunities to launch an online store from scratch.
From enterprise and automotive concepts to international and marketplace solutions; X-Cart has got you covered. In addition, you get access to advanced marketing and web design tools to boost your online store visibility and create a personalized customer experience.
Want a Unique eCommerce Solution?
Reach out to X-Cart experts to have the one tailored as per your business needs
All that said, multichannel sales strategy can be a game-changer for your eCommerce business working as a backup plan in case your Amazon sales channel takes a hit.
3. Amazon Voice Services
Voice search services like Alexa are designed to include Amazon in the everyday life of consumers. As of now, Amazon leverages a wide variety of customer information to improve its voice search products.
We can expect Amazon to enhance its voice search by perfecting Alexa and the Amazon search algorithm to suggest more helpful product recommendations in the next few years.
Against this backdrop, applying voice and video advertising options specific to your target audience is a great way to level up your eCommerce game.
4. Amazon SEO vs. Google SEO & Advertising
Given that the Amazon A10 algorithm considers external traffic as one of its ranking factors, Google Ads and SEO are becoming much more important for online brands.
What happens is that Amazon advertising space is becoming harder to come by, and online sellers need more advertising options to drive customers' attention to their Amazon products.
5. Elevating Your Brand with Social Commerce
Social commerce is defined by the ability to sell products and services directly through social media channels. With Instagram, Facebook, or TikTok, to name a few, you can manage your customer engagement to your full potential by:
Adopting an influencer marketing strategy
Creating and posting appealing content
Diversifying your advertising options
Building your brand community
Utilizing Amazon Live
Final Takeaway
As we know, forewarned is forearmed. By identifying Amazon trends and following them, you'd be able to push your most trending products, better forecast your business, and increase Amazon conversion rates.
Truth to be told, seeking for recent Amazon updates can be overwhelming. That said, Seller Labs tried to take the burden of research off of your plate. We launched our Resonate Digital Content Series offering the next-level content designed to help your business grow exponentially.
Consume Valuable Information on Your Terms
P.S. We are looking forward to meeting you face to face at the Sellers Summit where Edward Ruffin, the Director of Seller Labs Services, will appear as a speaker. Hoping to see you on May 4-6, 2022 in Florida!
Maria Navolykina
SEO Content Specialist at Seller Labs
Maria is an SEO Content Specialist at Seller Labs. Once captured by digital and content marketing in her student days, she keeps living and breathing it ever since.
Subscribe to Our Weekly Newsletter to Get
Expert-Backed

Tips Straight Into Your Inbox