←
Back to Blog
Three Scope Keyword Research Strategies to Improve Your Amazon Advertising
"Comparison is the thief of joy."
This statement, credited to numerous people, including the late president Theodore Roosevelt, was uttered decades ago. And for the most part, I agree with it.
The exception: selling on Amazon. There is joy in winning, and just comparing your own performances on Amazon doesn't paint a clear picture of how to win sales. The most successful sellers are also keeping an eye on what others are doing – hence why competitive tracking is so popular.
If you're using Scope, you're already tracking products and keywords. But how are you using them? Many of our customers track products and movement in their category to size up competition and learn opportunity size. Customers also research new trending keywords to pad product listings. These are great steps, and there's a huge amount of opportunity just beyond this practice—I want to introduce you to some additional strategies that can help you move from comparison to conquering.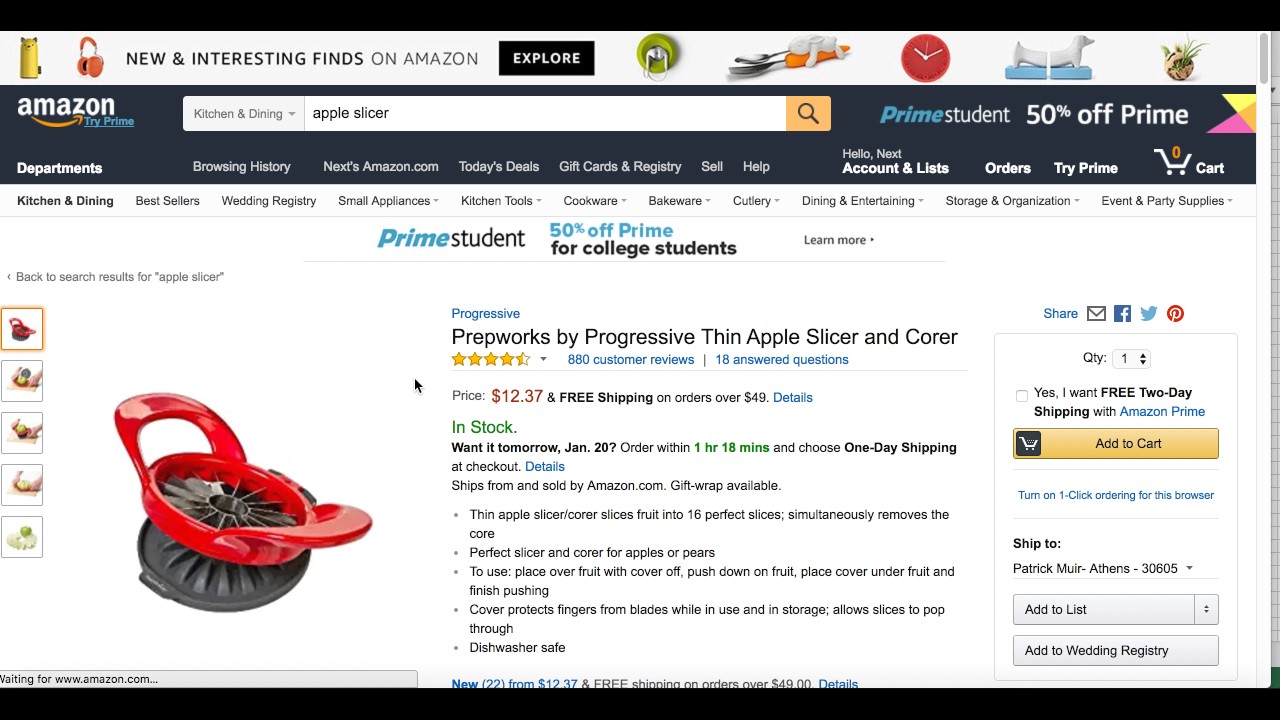 Find complementary Amazon keywords that work
You know a great pairing when you see one – maybe it's peanut butter and jelly, or wine and cheese – but some things just go great together.
Are there some products that go great with yours? Whether you sell those additional products or not, tracking and implementing keywords that complement your own product is an exciting new opportunity. Leverage the search demand for like products – target them!
For example, imagine you sell fishing lures. Tracking keywords for your products render you a certain search volume. In my initial research, I found a sample search volume of about 189,000 and a whopping 20,000 products that rank for those keywords.
But you can't use a lure without a fishing pole – and even though you may not sell that product, optimizing for related keywords would expand your audience greatly. That's because it's a hidden opportunity – a search volume of almost 3x of the fishing lure, and 75% fewer products competing.
Since people shopping for a fishing pole will likely need lures, too, you should consider adding the keyword terms around 'fishing pole' to your listing so that you will be catching shoppers looking for that complementary product. This fish lure+pole example is a good example but use Scope to find not-so-obvious keyword pairs, or uncover competitors and check out their product listing and frequently bought together duos. And this goes for ad campaigns too – it's a potential bidding opportunity for you to capitalize on.
Keep an eye on the competition
Speaking of competing, do you know where the name Scope came from?
It's because it works like a telescope into not only your products but competitor products, too. What keywords are my competitors ranking for? Their product costs more, why are they winning? What keywords are they ranking highly on organically?
These are all great questions you should be asking yourself. And Scope can help answer all of them – with a reverse ASIN lookup. Like adding your own products to track, you can add the ASINs of competitor products to your dashboard as well. You can even create a list to organize your competitor products into a single view for a faster way to see the keywords you might be missing, and better yet – what organic keywords are the best opportunity for you to bite onto (excuse the fishing pun).
The Advertising sweet spot
As a Scope user, you may know all of the features of the product, but there is one value that I know a lot of our customers are ignoring – and it's Cost per Click (CPC).
That's because if you're not advertising – or if you are, but not spending a lot of time on it – you may not see the value of knowing CPC. But it's a beautiful way to decide when to fish or cut bait (sorry, I'm done with the fishing puns now).
Consider this: Scope can give you insight into traffic you can tap into using a keyword, as well as the investment that a keyword would require from you. You can add or optimize your listing for organic rank (the title, bullets, and of course, the beloved 250 characters of hidden keyword gold) but sometimes you just need to pay for placement. So combine the CPC with our proprietary keyword score to determine the keywords that will convert for your products.
Keyword whiz? You're ready to advertise
These are just a few of the more advanced strategies that advanced sellers are using Scope to achieve – and they all lead to the next step in growing your business: advertising. Whether you're advertising already and want to automate your campaigns better or just getting started, one of the great pairings to add to your list is Scope and Ignite.
Lauren Ward
Product Manager at Seller Labs
Lauren is our tech Product Manager at Seller Labs. Our Chief Problem Solver. In her free time, when she's not taking care of our customers needs, she's enjoying the great outdoors - gardening and gathering fresh eggs from her 7 chickens!
Subscribe to Our Weekly Newsletter to Get
Expert-Backed

Tips Straight Into Your Inbox