←
Back to Blog
How to Build a Thriving Online Community Around Your Brand and Why is it Pivotal?
People don't buy goods and services, they buy relations, stories and magic. 

What is the first thing you visualize upon hearing the "Just do it" slogan, skillfully coined by the American advertising guru Dan Wieden? Such brand behemoths like Nike and Puma clambered their way to a solid brand identity and need no more flowery introductions. What makes them recognizable or shall I rephrase the question for "Who" is the better word here? Loyal customers unwittingly do the lion's share of brand promotion, especially for sports brands. All that said, Spikeball brand, represented by Mike White at Seller Labs Conference Resonate 2021 is well-positioned to create the same rally around itself. Here are some practical tips on online branding, put into a short summary of Mike's full video session. If you are ready to run through them, get on your mark, get set and go!
Spikeball: on the Way from a Backyard Game to a Legitimate Sport
An avid spikeball player, Mike White turned his adorable hobby into his equally adorable profession working now as senior eCommerce manager at Spikeball Inc. As one of the trustworthy experts on our annual Resonate Conference 2021 Mike touches upon the cornerstones of brand awareness sharing his hands-on knowledge with the brand owners. In his interview with our Seller Labs eCommerce expert Jeff Cohen Mike lays stress on community based marketing strategies and runs through a history of Spikeball development as a brand. Let's take a short walk through the interview milestones by reading this post. But before we go further I think I shall bate your curiosity about what spikeball actually is, just in case it skipped your attention.
A side note: Spikeball first appeared in 1989 as a net sport game played between two teams with two players each. Lining up around a small roundnet players start with a serve from one team to another alternatively hitting the ball back to the net on the third touch, until the ball falls to the ground. Get more familiar with the rules and watch a short Spikeball basics video.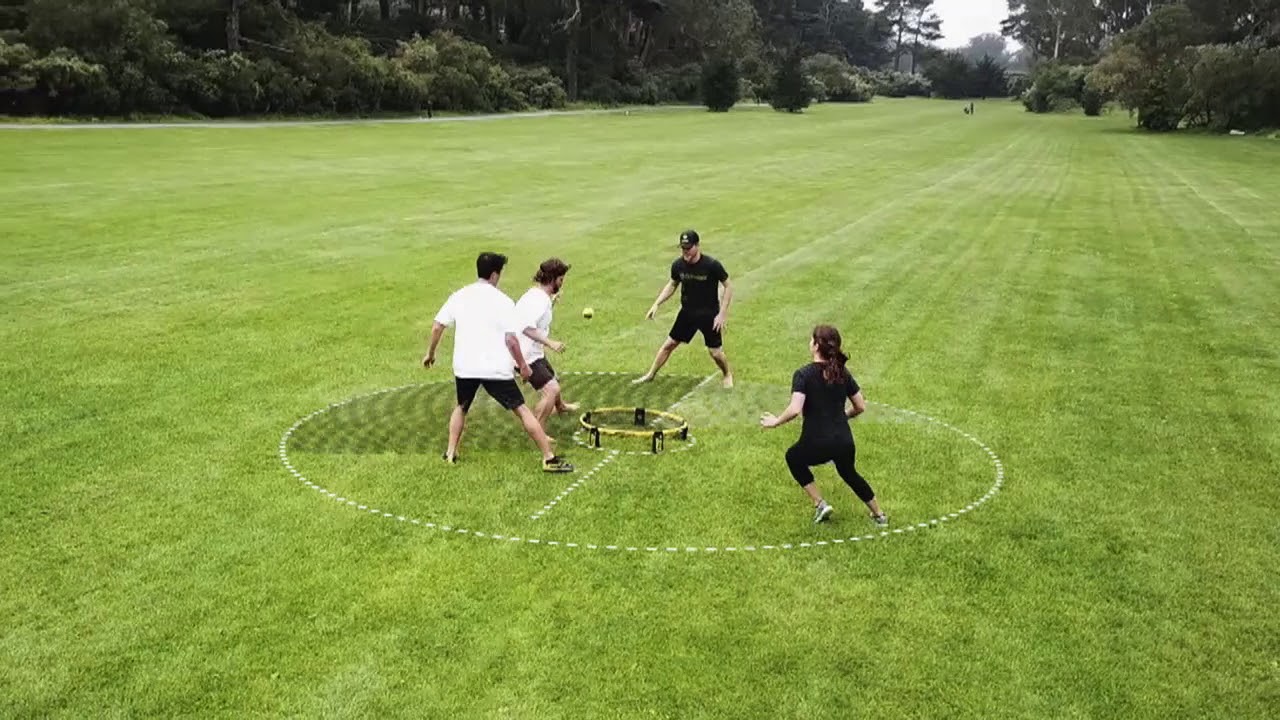 If you ask for my opinion, I'd get involved at once! Speaking objectively, a sport related product or service has always had better chances to drive extra customers at all times. Having once decided to create a brand out of a backyard game Spikeball Inc. capitalized on natural human striving for physical activity. Backed with a killer combo of digital marketing strategies, Spikeball team had all the chances to establish a complete online presence and pave the way for creating an online community around its brand. This is the right time to start scratching your head for a brand community definition.
Another side note: In a few words, a brand community is formed by a group of customers who share an emotional connection to your brand with other people, who buy from you. Once brought to the community by social media, they keep the ball rolling by promoting your product and attracting more and more followers.
Crowds of dedicated and avid fans are now using the Spikeball community platform for a score of reasons. They find accidental opponents to play together, shoot and post their own videos with best serves and tricks, take part in tournaments in chase of the prize, or just chat and have fun. Putting it in a nutshell, people feel as a part of a community and are excited to join in, which is not about goods/money relations anymore, it's a true love. So, what is the key brand strategy that Spikeball follows to build trustworthy relationships with the potential customers?
What Makes a Community Successful?
Know the customer vision of your product.
Any seller is super-confident about the benefits of his product, but his or her personal vision may not match the customer's needs. What really matters is how the customers are using it and why they are using it. Digging into Buyer's intent is vital for creating a wide and sellable product range that resonates with the miscellaneous target audience.
Adapt to an ever-changing world.
Since Spikeball brand is initially about outside activities, all the shutdowns implemented in 2020 to stop the virus had driven brand managers to rethink their strategy and shift the message to playing inside. Following the right course they opened up a whole new market by developing kits for playing indoors, at night or in the swimming pool.
Among all the marketing strategies used by Spikeball, building brand awareness is a high-stakes one. People tend to be skeptical about the brand until it becomes recognizable. Moving between the virtual shop rows, customers may not know what they are looking for until it is pushed in front of them.
In this context, a digital or a video ad provokes interest and triggers potential buyers to remember the brand later on seeing people playing spikeball in the park, or coming across a TikTok video on social media.
Once created, a brand community needs to be carefully nurtured: morning, noon and night; all days of the week. For example, Spikeball keeps it alive by engaging its community members in monthly top plays, where anybody can take part by posting his or her video to the app's feed and getting votes. The winners get points and rewards for the videos featured on Spikeball Instagram within the ambassador program.
In case you get motivated to sink your teeth into an Influencer Marketing pie, here is an interview with Paul Baron, another expert from our Resonate Event 2021 that hits the topic.
Wrapping It Up
The idea of the community being closely connected with the brand proves to be -time and time again- the next level type of brand development. Building brands and shaping your products and services is about being exceedingly careful with the customers' needs, pivoting your strategies as fast as your buyers' incentive modifies. Yet we know the first priority for a brand owner has always been catching the buyer's eyes. This is where Seller Labs Managed Services lends you a hand with building an attractive storefront to present your branded product, pushing a Sponsored brand advertising campaign and growing your brand with new audiences on social networks. A nice chance to step up with your brand community establishment by grabbing customers' attention, which you can't afford to miss.
Maria Navolykina
SEO Content Specialist at Seller Labs
Maria is an SEO Content Specialist at Seller Labs. Once captured by digital and content marketing in her student days, she keeps living and breathing it ever since.
Subscribe to Our Weekly Newsletter to Get
Expert-Backed

Tips Straight Into Your Inbox