←
Back to Blog
Amazon DSP: Understanding Demand Side Platform Advertising [Updated for 2021]
This blog post was originally contributed by Jennifer Dunn, Head of Content at Book Outdoors.
Online sellers are always looking for new and exciting ways to reach potential buyers and increase conversion rates. High-quality product display ads and video ads are a terrific means of letting the public know about the amazing products you have available. This is why Amazon has created its own Demand Side Platform (DSP).
How does it work and is it relevant to your eCommerce business? Let's explore.
I. What Exactly Is the Amazon Demand Side Platform, Anyway?
Amazon's DSP is easily the most-misunderstood component of Amazon's growing advertising portfolio so, to begin with, let's define it:
A demand side platform is software that allows an advertiser to search and programmatically buy display, video, and audio advertising placements across many platforms all over the internet.
Amazon advertising services could include product display ads on a popular news website or video ads in a mobile app, just to start. Honestly, there are countless possibilities.
Below you'll find an interview of Jeff Cohen with Bryant Garvin in which they discuss some of the most essential things brands have to consider when creating their first product videos.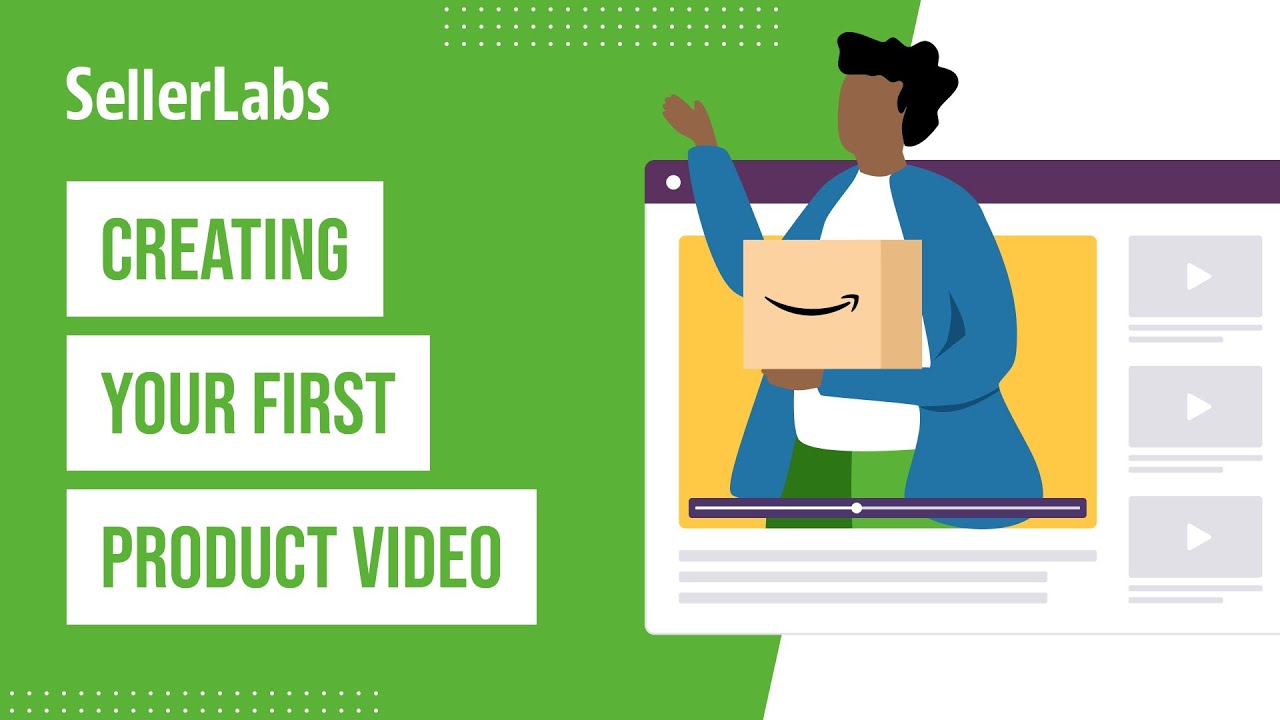 If you consider using Amazon's DSP for your online business, you should know the following:
The ad buying process is programmatic, meaning that Amazon's algorithm automatically selects and bids on the best ad spaces (on and off of Amazon) that fit with your budget, base/max bid, and target audience. Because the process is automatic, it's very easy to scale. And because the algorithm is always learning from Amazon customers' behavior, its targeting is only going to get smarter and more accurate the longer you use it.
Advantageously, DSP is not solely for advertising on Amazon.com and on other properties owned and operated by Amazon (a power example being IMBD.com). Amazon's DSP lets you advertise all over the web. And it's certainly the best way to access advertising inventory on Amazon-owned products like the Kindle or Fire TV. That's right, you can run over-the-top (OTT) ads while someone is streaming on one of their smart devices. If you've always wanted to reach these markets, this is how.
II. What Is Amazon DSP for and Can You Benefit from It?
Amazon's DSP can only be accessed through a service provider like our managed services team, or directly through Amazon's own managed service. Although it's an Amazon-owned platform, it's not exclusively for Amazon sellers. So, no matter where you're selling products, Amazon DSP may be for you.
A better question, then, is what makes it stand out from other advertising options around the Internet?
To answer this, let's dive deeper into how the system works.
Amazon DSP and Ad Targeting
Honestly, there is no deeper well of consumer knowledge than Amazon's.
Amazon DSP's main attraction is that it can use Amazon's deep well of data on customer behavior to target ads. Harnessing that powerful knowledge, Amazon DSP provides six targeting options:
Behavioral Targeting hones in on customers who have shown behaviors such as browsing around a specific product category over the past 30 days.
Contextual Targeting shows real-time relevant ads as people browse the web.
Lifestyle Targeting shows ads relevant to people who habitually buy from a certain category, such as Exercise and Fitness.
Remarketing re-engages with customers who have previously interacted with your brand or products.
Audience Lookalike targets customers who share similarities with your current customers.
Advertiser Audiences leverages information from a brand's data, such as CRM data, a hashed email list, or a product page with a tracking pixel.
With all these targeting options and the massive detailed coverage Amazon data provides, you're bound to find your brand's next loyal fans.
Amazon DSP and Automation
There are basically two options for running Amazon DSP: enterprise self-service and Amazon's managed-service.
Enterprise self-service is run by an advertising agency you hire that has access to this platform.
The managed-service is fully controlled by Amazon's managed services team.
Let's dig a bit deeper into each of Amazon marketing services:
Amazon DSP Self-Service Benefits
The self-service DSP option is great for brands that have achieved success with their ads on Amazon, and are looking to reach more customers in other ways than Sponsored Products, Brands &/or Display.

FWIW: You need to be doing $25M in DSP spend annually to get onboarded.
While the self-service option is controlled by you & the agency you hire, the ad buying process is programmatic, so much of the work is done upfront to configure the parameters of the campaigns you'll be running. Once live, your agency will likely provide much of the day to day monitoring, reporting, and optimization of these campaigns. Optimization looks quite a bit different than other types of advertising, as you'll be performing tests on creative (both copy & visuals) sites where your ads are being served, as well as the audiences of people you're targeting.
Amazon DSP Managed Service
The Amazon managed-service option is largely automated and typically requires a minimum ad spend of $35,000 – $50,000 to get started.
It runs entirely in the background and is supervised by Amazon employees tasked with finding the best advertising options for you. This lets you constantly run ads knowing that your products are finding the right eyeballs on Amazon Marketplace, Kindle, Fire TV, Twitch, and other non-Amazon (but Amazon owned and operated) places all around the web.
Food for thought: Do you want Amazon to have access to all of your advertising data and to be able to control it and to spend your money? Does best interest refer to what's most profitable for your brand or for Amazon or both?
III. Isn't Amazon DSP Just Sponsored Display Ads with Extra Steps?
It's not.
Sponsored Display is another recent development in the world of Amazon advertising and it does share a lot of similarities with Amazon DSP. As such, you may be a little confused as to which platform to use.
First off, both products support retargeting audiences and reach audiences both on and off of Amazon.
And here's how the two Amazon's ad products differ:
#1. Amazon DSP is a more accurate & comprehensive solution for running ads on Amazon and off-site, allowing you to choose the audience, price points, and other aspects of the campaign. Sponsored Display, however, is more restrictive than Amazon DSP.
#2. The barrier to entry for DSP is much higher (and the list of capabilities far greater) than that of Amazon Sponsored Display Ads.
Sponsored Display advertising solution lends itself to Amazon sellers who are looking for an easy solution to get retargeting ads with a low budget and few steps. Amazon Demand Side Platform is, on the contrary, not available to everyone but can target audiences using a wide variety of data points provided by Amazon and other 3rd party sources.
To start using Sponsored Display Ads for your business, you must qualify for and be enrolled in Amazon Brand Registry, which is available through Amazon's Seller Central. Also, the product must fall under certain eligibility guidelines, including being available for the Buy Box, meaning that you need to be an active Amazon seller.
#3. Amazon DSP is for a much larger audience, ready to take their advertising to the next level across the web. Amazon product and targeting ads, launched through Sponsored Display platform, can also appear outside of Amazon on Owned & Operated properties; however they do not allow for precision targeting like the DSP can achieve.
#4. Through the DSP network, you can also send viewers to your online store, not only your Amazon product listing or Brand Store. Whether you're looking to drive customers to a specific landing page on your website, or direct to your Amazon Store this can be done with the DSP. With Sponsored Display, you will only send new visitors to your Amazon entities.
IV. Is Amazon DSP Worth Your Time and Money?
The best way to look at the DSP is it's "next step" for an established brand, product, or service. A brand-new online seller isn't likely to be a good match for this real-time bidding platform. In fact, for the new seller, Amazon DSP is likely overkill and cost prohibitive. For this seller's next step, he or she would be better off using Amazon PPC software within Seller Labs PRO (try it free for 30 days).
However, if your brand is more established, you have some more capital, and you're looking to scale up your advertising beyond Amazon Sponsored Products and Sponsored Brands (formerly known as Amazon Headline Search Ads), then Amazon DSP may be the right next step for you.
If you're not sure you're ready for the managed-service option, you should get in touch with us to see if we can locate other ways to improve your advertising on Amazon or qualify you for the DSP.
Ready to Get Started With Amazon DSP?
A team of PPC experts like Seller Labs Managed Services could help you decide if the items you're selling benefit from the extra boost of programmatic ads.
Then, if you like the results you're seeing, it may be worth investing in a managed-service option so that you can step away from ads and let Amazon's data and experts handle that for you. You have more options than you know, so don't just write off Amazon DSP as too expensive or complicated.
Note:
Amazon DSP is not for all sellers. DSP works best for brands looking to focus on reaching audiences that aren't already finding its products in Amazon's search results. It's also a terrific tool for remarketing to customers who are likely to buy your product again, like CPG and FMCPG products.

Think cross-channel top-of-funnel brand awareness where interested shoppers might first find your product in search engines, as well as retargeting customers who've hinted their interest.
However, if you're looking to scale up your advertising, it's certainly an excellent way to cast a wider net (strategically of course) and get in on a type of Amazon advertising that isn't so crowded (looking at you, Sponsored Products).
How much does DSP advertising cost?
Self-service DSP normally charges from 7% to 25% of the clearing price. The actual cost will depend on the provider you select, your budget, and the complexity of the campaigns you'll be running.
What are Amazon DSP ad types?
These are static ads leading back to your Amazon store, product detail page, or custom landing page; dynamic eCommerce ads that can only link to a product detail page; video ads that can run within video content; and the non-skippable full-screen over-the-top (OTT) video ads.
Does Amazon DSP have anything to do with Amazon Delivery Service Partners?
Don't confuse the Amazon Demand Side Platform with Amazon Delivery Service Partner even though the two have the same acronym. With all the acronyms Amazon throws out, this was bound to happen sometime.
How is Amazon DSP different from other advertising platforms, like Google and Facebook?
It differentiates itself from other DSPs out there by using its vast trove of customer data to help advertisers — whether they sell on Amazon or not — reach qualified customers through video and display advertising.
Final Thoughts
Amazon DSP isn't your advertising magic bullet, but it is a great scalable complement to what you're already doing with Amazon Sponsored Ads (PPC), all the while allowing you to target customers using Amazon's algorithms and deep knowledge of their vast customer base.
If you'd like to learn more about the basics PPC, read our getting started guide.
Best of all, it's open to all advertisers so you don't even have to be an Amazon seller to use Amazon DSP.
If your company is ready to take the leap, find out how to optimize your company's ads all over the web at the Amazon Demand Side Platform site, or, better yet, contact Seller Labs Managed Services for an account audit so you can see all of your options and work on a strategy unique to your brand and business goals.
Maria Navolykina
SEO Content Specialist at Seller Labs
Maria is an SEO Content Specialist at Seller Labs. Once captured by digital and content marketing in her student days, she keeps living and breathing it ever since.
Subscribe to Our Weekly Newsletter to Get
Expert-Backed

Tips Straight Into Your Inbox