←
Back to Blog
How To Win This Cyber 5
How To Win This Cyber 5 originally aired live on Wednesday, November 18, 2020. Information provided was up-to-date as of that date.
Over the years, we've encountered many a seller who is unprepared or unsure of how to prepare for Amazon's large sales holidays like Prime Day or Cyber 5. This year is no different, especially with all of the changes Amazon has been making.
Amazon moved the Prime Day event from July to mid-October this year, kicking off the holiday season. Now, they've been promoting deals all November long, and have announced their "Black Friday" deals will run for an entire week, starting November 20.
In this webinar, Jeff Cohen and Edward "PPC Ed" Ruffin will share seven tips for winning Cyber 5 that you can also apply to any sales holiday! Seriously. Apply these tactics to Fourth of July sales, Mother's or Father's Days, back to school, new years resolutions…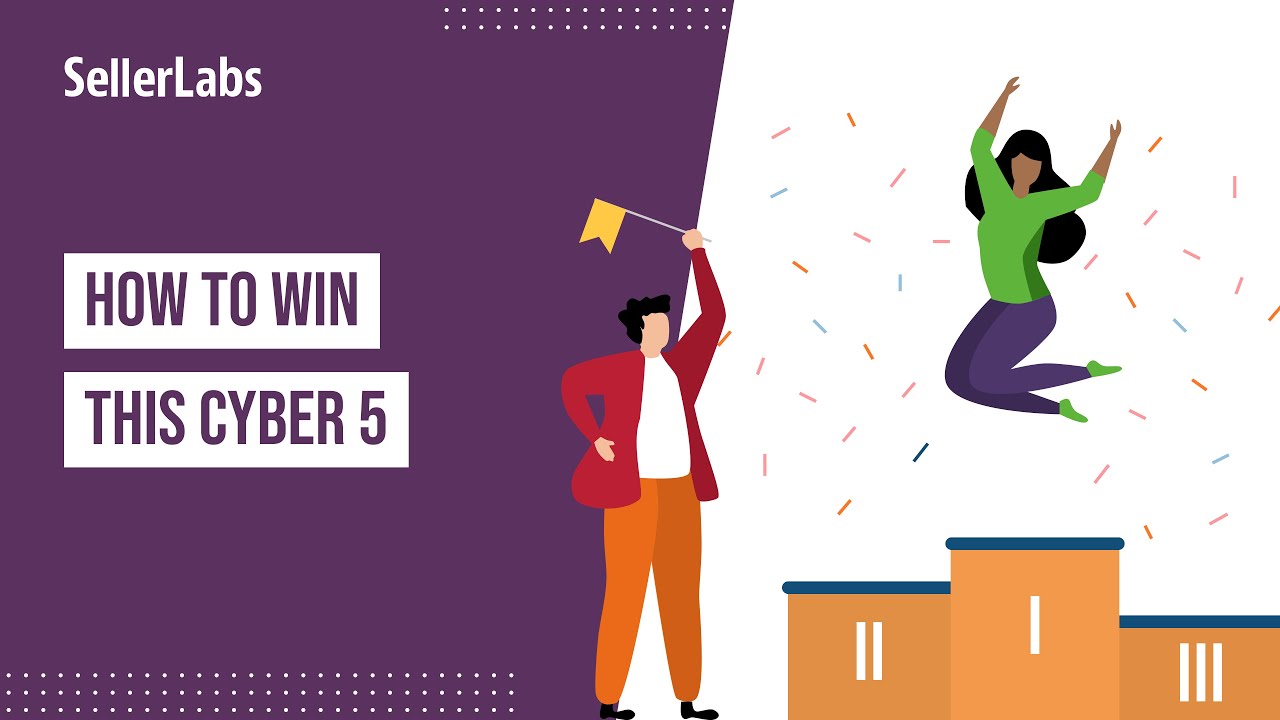 How To Win This Cyber 5
Start early. It's never too early to be considering how you'll promote your brand or your products. The earlier you start, the stronger your plan. However, be sure that your plan involves opportunities for review and adjustments as needed based on data.
Clean up your brand presence. Be consistent! Whether you're adding new keywords to a listing or spicing up your brand store, just remain consistent in terminology you're using and the appearance of your brand.
Audit your account. You'd be surprised how much money we find clients wasting because they don't audit or review their account often enough (if ever). Clean out what is not profitable and set yourself up with organized campaigns. It will pay off in the long run.
Use coupons and promotions! During big holidays and big sales, people expect discounts. It's unfortunate, but consumers have become trained to wait for a deal or the lowest price. Offering a coupon as a visual cue on your product listing will give you a leg up over the competition.
Use information at your disposal. You don't need to reinvent the wheel! Utilize data from past sales or peak selling seasons to help you dictate how to promote for future or current sales.
Capitalize on external traffic. Amazon rewards products and sellers who drive traffic from external locations. If you're running a sale and have a social media presence or email list, use it! Drive them to Amazon. The conversions will be there which will help you rank.
Think beyond Cyber 5. Cyber Monday is not the last hurdle before Christmas and the winter holidays. You still need to make it through the rest of Q4. You still need to provide top-notch customer service. You still need to have a plan for what to do with Amazon's extended holiday return window.
Resources Mentioned in How To Win This Cyber 5
Caroline Powell
Event Manager, Partner Specialist, and Marketing Expert at DISQO
Caroline is an Event Manager, Partner Specialist,and Marketing Expert at DISQO. When she's not offering excellent customer support she's doing pirouettes and cheering on the UGA Bulldogs.
Subscribe to Our Weekly Newsletter to Get
Expert-Backed

Tips Straight Into Your Inbox