←
Back to Blog
Amazon Product Launches: 5 Lessons Learned (Sometimes the Hard Way)
There are over 350 million products on Amazon, with new products being launched everyday. How can you ensure your next Amazon product launch is a success?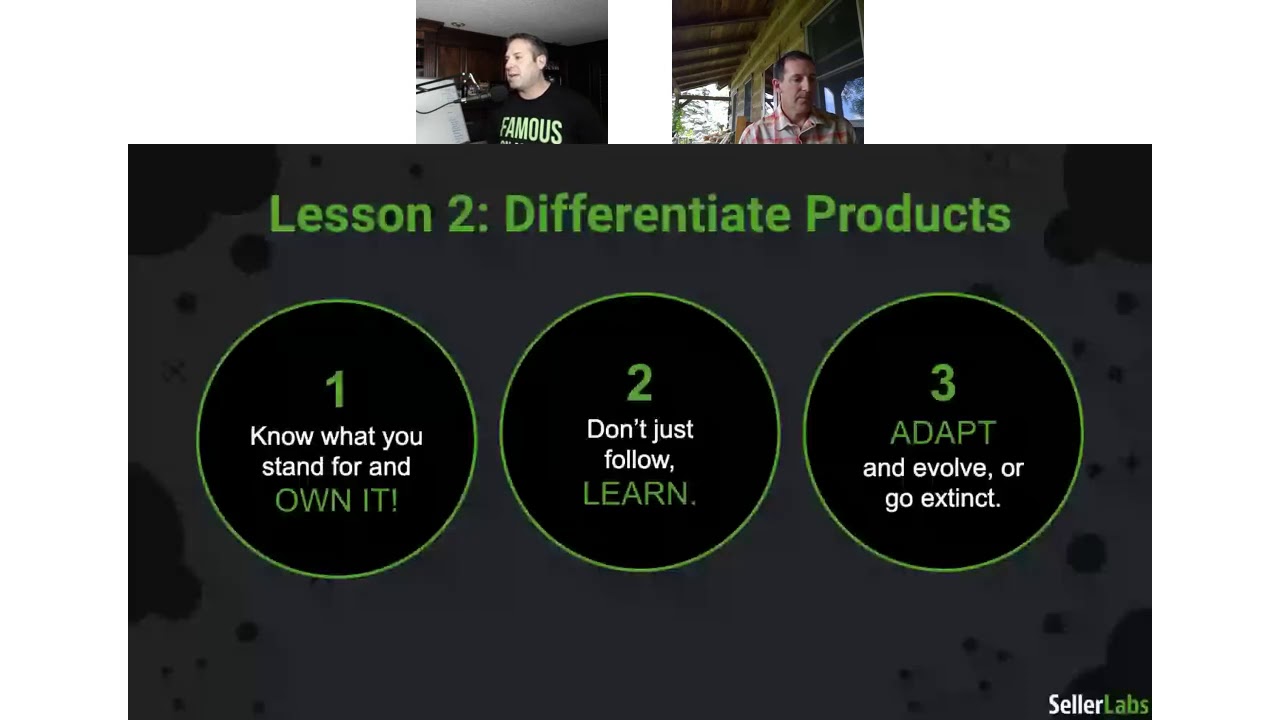 Jeff Cohen, Chief Relationships Officer at Seller Labs, and Reid Greenberg, President and CEO of Vermont's Original Bag Balm and former executive at Kantar Consulting, discuss the common mistakes people make when launching products on Amazon, how to test the audience to see if your product will be successful, and strategies to help your brand stand out from the competition.
Catch up as Reid shares his experience of being on both the consulting side advising Fortune 100 brands as well as being a current seller on Amazon and how you can apply what he's learned to your next product launch.
Resources Mentioned in "Amazon Product Launches: 5 Lessons Learned (Sometimes The Hard Way)
We'll be back with more content all around Amazon product launches. For now, ready your arsenal and get started with Seller Labs Pro! With the full suite of Seller Labs products, you'll be able to directly apply the concepts Jeff and Reid discussed in the webinar.
Caroline Powell
Event Manager, Partner Specialist, and Marketing Expert at DISQO
Caroline is an Event Manager, Partner Specialist,and Marketing Expert at DISQO. When she's not offering excellent customer support she's doing pirouettes and cheering on the UGA Bulldogs.
Subscribe to Our Weekly Newsletter to Get
Expert-Backed

Tips Straight Into Your Inbox