←
Back to Blog
Is Chinese Manufacturing as Affordable as It Used to Be?
Manufacturing in China is cheaper than manufacturing in the United States, right? That seems to be the general consensus amongst many private label sellers. But is Chinese manufacturing as affordable as it used to be? I recently paid a visit to Patriot Molding, a US-based plastic injection molding manufacturer, to learn more about the cost of manufacturing products made in America. My perceptions about manufacturing changed greatly and led me to research current trends and practices.
Some History: Factory Asia
Factory Asia is a nickname given to the Pacific Southeast region, which makes up some of the world's largest manufacturing facilities. China—one of the largest manufacturing countries—became a manufacturing powerhouse in the 1960s once Japan started exporting electronics and consumer goods. Japanese factories started to pepper the region around this time to produce components for its electronic goods because it was cheaper than making them itself. By 2013, 23.3% of all global manufacturing output came from China.
The Chinese manufacturing juggernaut has experienced many ups and downs over the past 50 years. For one, it's not nearly as cheap to manufacture goods in China as it was 20 years ago. Wages in China have risen 187% since 2005; the average Chinese factory worker earns about $27.50 a day. An increase in wages also means the cost to manufacture goods has risen, too. But the good news is productivity has increased in China 11% from 2007 to 2012, and it's expected to keep climbing due to increased investment in automation. But Factory Asia has increasing competition from outside and within the region. Japan, Indonesia, Vietnam, India, Thailand, the Philippines, and Myanmar are all increasing their manufacturing output through automation with lower costs than China, which makes going elsewhere an attractive option for many foreign companies.
China Isn't the Cheapest Place to Manufacture Anymore
Bloomberg conducted a study and discovered that Indonesia had the lowest manufacturing costs in the world. The next cheapest country was India, then Mexico, then Thailand and finally China at number five. The United States came in at number seven, making it slightly more expensive than Taiwan at number six. The same study concluded that Brazil is one of the most expensive countries to manufacture goods based on total labor costs, energy expenses, productivity growth and exchange rates.
Goods manufactured in the U.S. cost 5% more compared to their counterparts in China. And China is still 10-20% cheaper than major European countries. The Boston Consultancy Group estimates that it will be 2-3% cheaper to manufacture goods in the U.S. than in China by 2018.
In fact, many Chinese companies are opening factories in the U.S. because it's cheaper. The American Southeast has become a hotspot for Chinese factories. They are lured by state and local tax breaks and subsidies for opening factories in their jurisdictions. In 2013, Keer Group, a Chinese textile company, invested $218 million to open its first factory outside of China in South Carolina; JN Fibers Inc. of Zhejiang, China opened up a factory for $45 million in South Carolina; ShriVallabh Pittie invested $70 million in order to open a yarn-spinning factory in Georgia. The U.S. is considered one of the most affordable places to manufacture goods in the developed world.
But Why the United States?
Lower energy costs, increased productivity and automation, growing domestic markets, and shorter supply chains are shifting trends.
Energy
The U.S. went from oil-bust to oil-boom within a ten-year period. The surge of energy development has been fueled by hydraulic fracturing technology—or just "fracking." There were 23,000 fracking wells in 2000 producing about 102,000 barrels of oil per day. In 2016, there are more than 300,000 fracking wells producing more than 4.3 million barrels a day.

With more abundant resources of oil and natural gas, the U.S. has become less dependent on coal to supply its energy needs. The natural gas boom has also lowered the cost of electricity by 30 to 50 percent in the U.S. compared to major exporters. The result: America can now attract more energy-intensive manufacturing industries. All of these factors combined mean the U.S. can compete with China like never before. For every dollar spent on manufacturing in the U.S., it costs roughly 96 cents to produce the same thing in China. For companies who are more concerned with increased quality, protection of intellectual property, and simplifying the supply chain, the extra four cents is a bargain.
Productivity and Automation
In addition to energy, increased productivity and automation are closing the price gap for manufacturing between China and the U.S. China has increased its investment in automation but is falling behind other countries. For example, Japan has 323 robots per 10,000 workers versus China with only 30 robots per 10,000 workers. Meaning, it requires more Chinese laborers to manufacture and assemble goods versus more automation-focused countries. The U.S. can now manufacture more goods with fewer workers than it ever has, which increases the rate of productivity. And as renowned economist Paul Krugman has said, "Productivity isn't everything but in the long run, it's pretty much everything." Even though the U.S. has fewer manufacturing jobs than it did 40 years ago, a rise in productivity means the country can compete with China.

But productivity rates have been on the rise in China, which means companies are getting their goods quicker than before. But the rising cost of Chinese labor—15 to 20 percent each year on average—is making some companies rethink where they want to manufacture their products.
Growing Domestic Markets
But a shift to U.S. manufacturing doesn't mean China will be decreasing its manufacturing output. With a population of more than 1.3 billion people and a growing middle class, China will need to focus more on its domestic markets. What's more, the rest of Asia is growing and China will play an increasingly important role in manufacturing goods for developing countries in the region.
Shorter Supply Chains
Making a product is just one aspect of manufacturing. Shipping, tariffs, and duties all add to the cost of manufacturing. Lead time also plays a major factor in managing lengthy and complex supply chains for companies. If a company can get a similar product made closer to home at a competitive price, then it makes sense to go with the path of least resistance. Manufacturing products closer to where target consumers are has many advantages. Companies can get products in consumers' hands quicker, they can replenish stocks of popular items quicker, and they can adapt to design changes quicker based off of consumer demands.
The Boston Consultancy Group suggests:
Companies should undertake a fresh, rigorous, product-by-product analysis of their global supply networks that takes into account the total cost of production. Rather than rate on labor rates, this analysis should factor in worker productivity, transit costs, time-to-market considerations, logistical risks, energy costs, and other expenses in a range of scenarios.
Made in the USA with Patriot Molding
I was able to tour Patriot Molding—a U.S.-based plastic injection molding factory—to learn more about American-made goods. Jordan, the company's owner, showed me how his company manufactures, packages, warehouses and distributes the Bear Paws meat shredding tools.

Two JSW plastic injection molding machines are able to produce a pair of Bear Paws every 23 seconds. The product retails for $9.99 and it costs Bear Paw Products approximately $1.90 to manufacture a pair, which includes labor, machine costs, mold depreciation, material and packaging. Patriot Molding charges Bear Paws $.85 for each pair, which includes its services of manufacturing, packaging, boxing, warehousing and shipping.

Because China's largest competitive advantage is labor costs, Patriot Molding is able to compete with China through manufacturing automation. This significantly reduces labor costs while improving quality and optimizing resources. Because so many of the manufacturing processes are machine automated, only three people are needed to run the company. In addition to competitive manufacturing rates, Patriot Molding is able to offer smaller minimum order quantities, reduced shipping rates, and avoid the costs and hassles of international shipping, customs, tariffs, quality control issues, port issues or communication roadblocks.

If the product requires a great deal of assembly and labor, China is likely still the best solution. As manufacturing automation continues to develop, America will simultaneously see an increase in manufacturing and the exportation of goods manufactured here.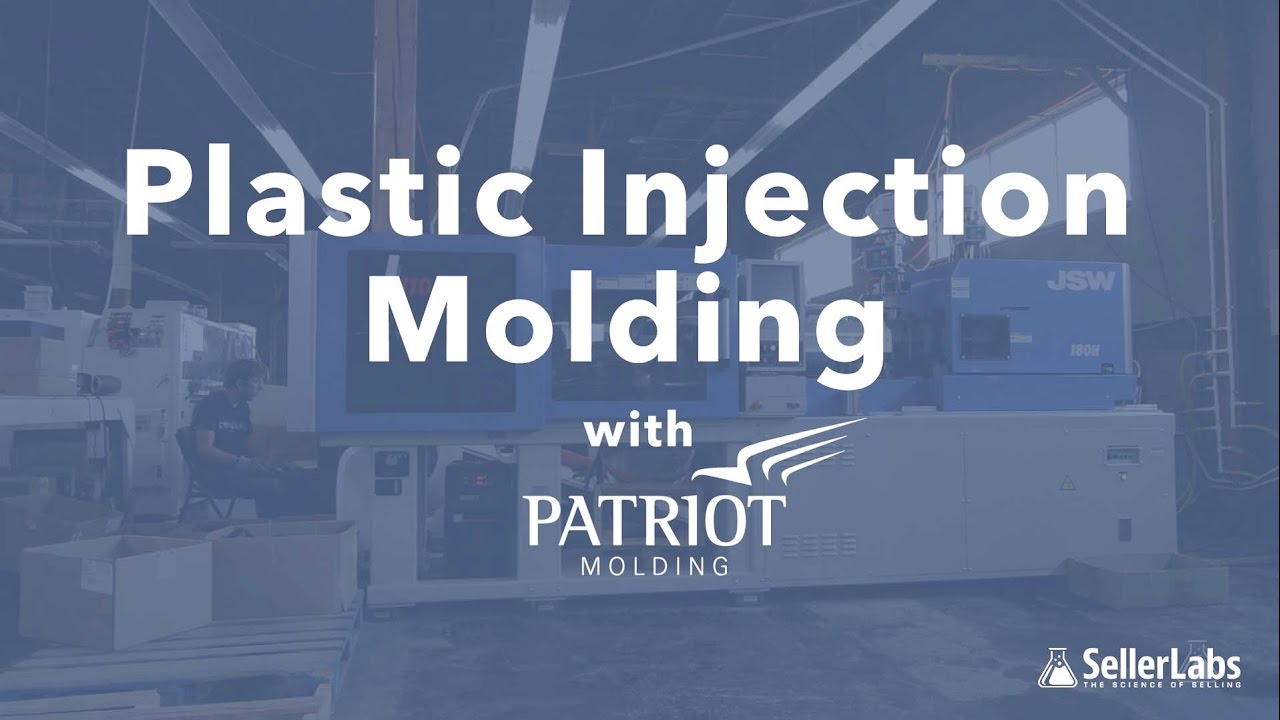 One Takeaway
Deciding where to manufacture your products depends on a multitude of factors. But assuming China is the cheapest and most effective manufacturing solution is an antiquated approach to operating a business today. If there's one takeaway I want readers to get out of this article, it is this: Do your research and question everything you think you know about manufacturing, especially for new and small business.
Caroline Powell
Event Manager, Partner Specialist, and Marketing Expert at DISQO
Caroline is an Event Manager, Partner Specialist,and Marketing Expert at DISQO. When she's not offering excellent customer support she's doing pirouettes and cheering on the UGA Bulldogs.
Subscribe to Our Weekly Newsletter to Get
Expert-Backed

Tips Straight Into Your Inbox