←
Back to Blog
Seller Labs Earns the 148th Spot on the Inc. 500 List of Fastest Growing Companies in 2018
Seller Labs has been selected for the 148 spot on the Inc. 500 list of fastest growing companies for 2018. This came as a result of the company's three-year growth of 2,847 percent with $6.5 million worth of revenue in 2017.
"It has been an amazing journey over the past several years to go from startup to industry leader," said Brandon Checketts, the company's founder. "I'm so proud of the amazing team that we've built that has made this growth possible."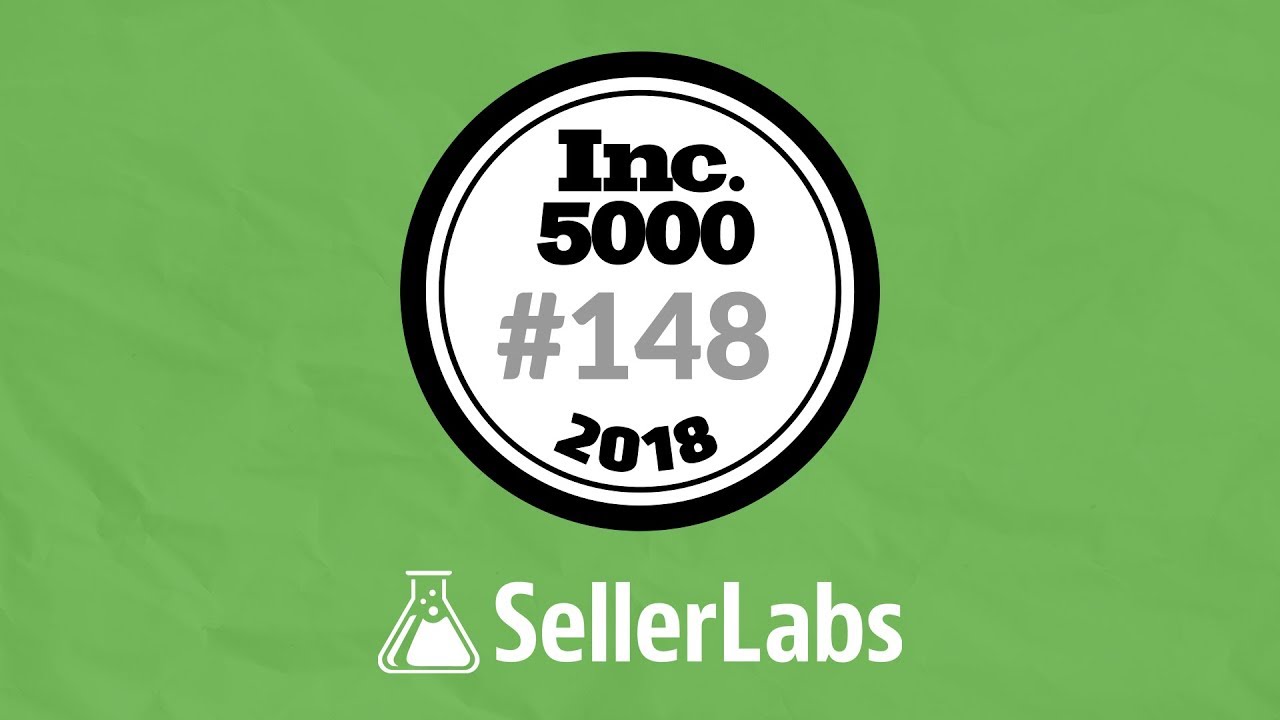 In order to qualify for this prestigious honor, a company must be U.S.-based, privately held, and independent as of December 31 of the previous year measured. A company must also show three calendar years of sales, with the first year's revenue being at least $100,000 and the most recent year's revenue being at least $2 million.
Seller Labs began in 2013 as a small weekend project that Checketts created to automate his Buyer-Seller emails on Amazon. This project became Feedback Genius, the industry's most-used, and most-trusted email automation system for Amazon sellers.
Fast forward to 2018, the company now offers a complete Amazon business stack with the software e-commerce sellers need in order to succeed on Amazon: advertising, keyword and product research, email automation, and financial and inventory information.
Not only has the company's revenue grown, but its accolades have too. The company was named the most innovative startup in the Atlanta area in 2015. Checketts was also named founder of the year of 2015 in Athens, Ga, where the company is based.
Seller Labs would like to thank Inc. 500 and Inc. 5000 for placing them on this highly-anticipated and prominent list. This recognition validates the company's mission to provide companies with the best tools for succeeding on Amazon.
Seller Labs would like to give a special thanks to its customers, employees and partners.
Maria Navolykina
SEO Content Specialist at Seller Labs
Maria is an SEO Content Specialist at Seller Labs. Once captured by digital and content marketing in her student days, she keeps living and breathing it ever since.
Subscribe to Our Weekly Newsletter to Get
Expert-Backed

Tips Straight Into Your Inbox