←
Back to Blog
Resonate's Origin Story
It all started in 2016. After years working with Amazon sellers and other eCommerce entrepreneurs, I noticed a gap in the industry. Whenever I attended a conference as an attendee or a speaker, I noticed that every presentation was geared toward the most-novice audience members. I appreciate striving for inclusion and solidifying the basics, but this approach also meant that more-advanced Amazon sellers and brand owners weren't getting the content that they needed.
And that's how my team and I came up with the idea for the Seller Labs Resonate conference. We wanted to create an event for Amazon sellers who were further along in their business journeys, a gathering where they could connect with each other and learn advanced strategies from experts who specialized on material beyond the basics. In short, just like you in your selling endeavors, we recognized a problem (which is always an opportunity) and we created a solution. That's what we do, right? That's the business that you and I are in, right? Sure, we all sell things, but more largely, we identify pains and voids and we deliver solutions to alleviate those pains and fill those voids.
Back to Resonate! In our first years of Resonate, we focused on three different facets of your brand and your business: skillset, mindset, and toolset.
Resonate: Our First Four Years
Skillset
How you act and behave based on your capabilities, knowledge, and understanding.
We've had leading COOs present at Resonate. In 2019, Colleen Taylor (Ezra Firestone's #2 at Smart Marketer) worked through "Calming the Chaos." It was a presentation about scaling businesses and brands, everything from organization to automation to processes to navigating workplace culture. Colleen taught the group skills that are so critical but most entrepreneurs don't even stop to consider. This was skillset enlightenment for sure.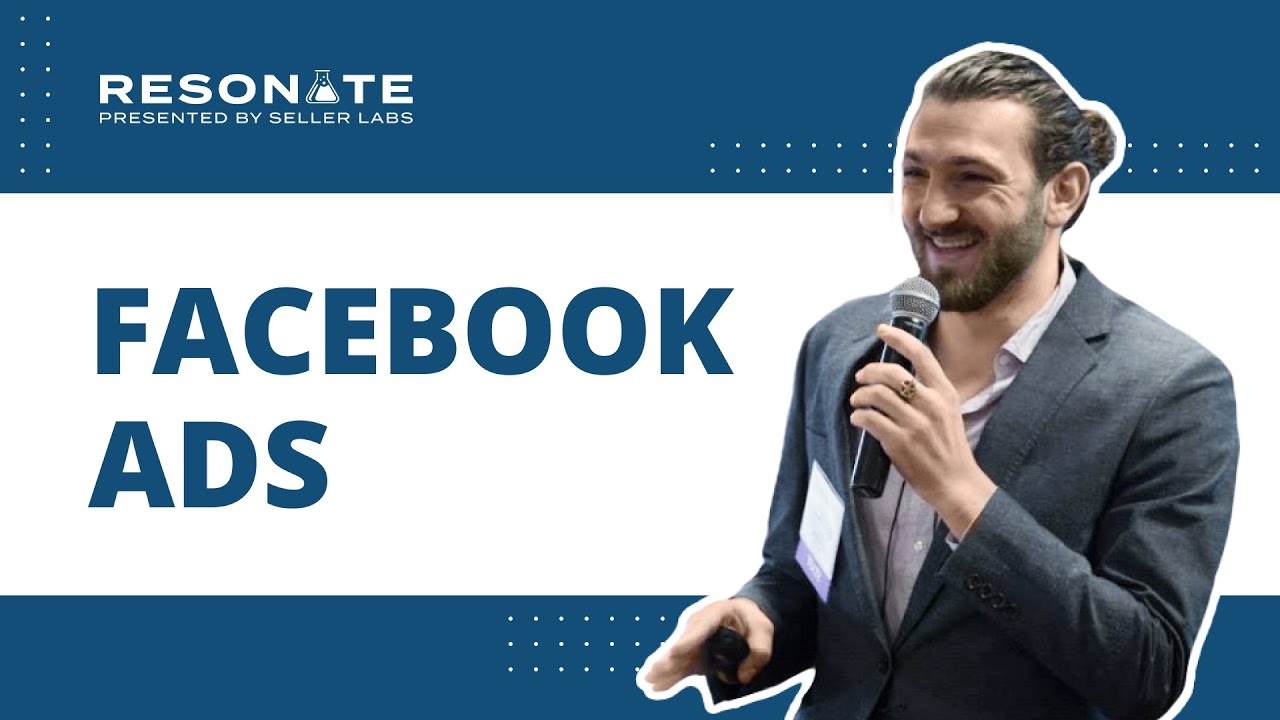 Mindset
How you see, perceive, and view the world around you. How you interpret and respond to situations.
We've had some incredible presentations around mindset over the years. One of the best was Dr. Paul Schempp on "The Science Behind Making Decisions That Make A Difference." It was a psychological and physiological approach to why we make bad decisions and how we can work to make good decisions. Oh man, that was a game changer! People still come up to me and say "I was in Dr. Schempp's session about decisions and it changed everything for me!"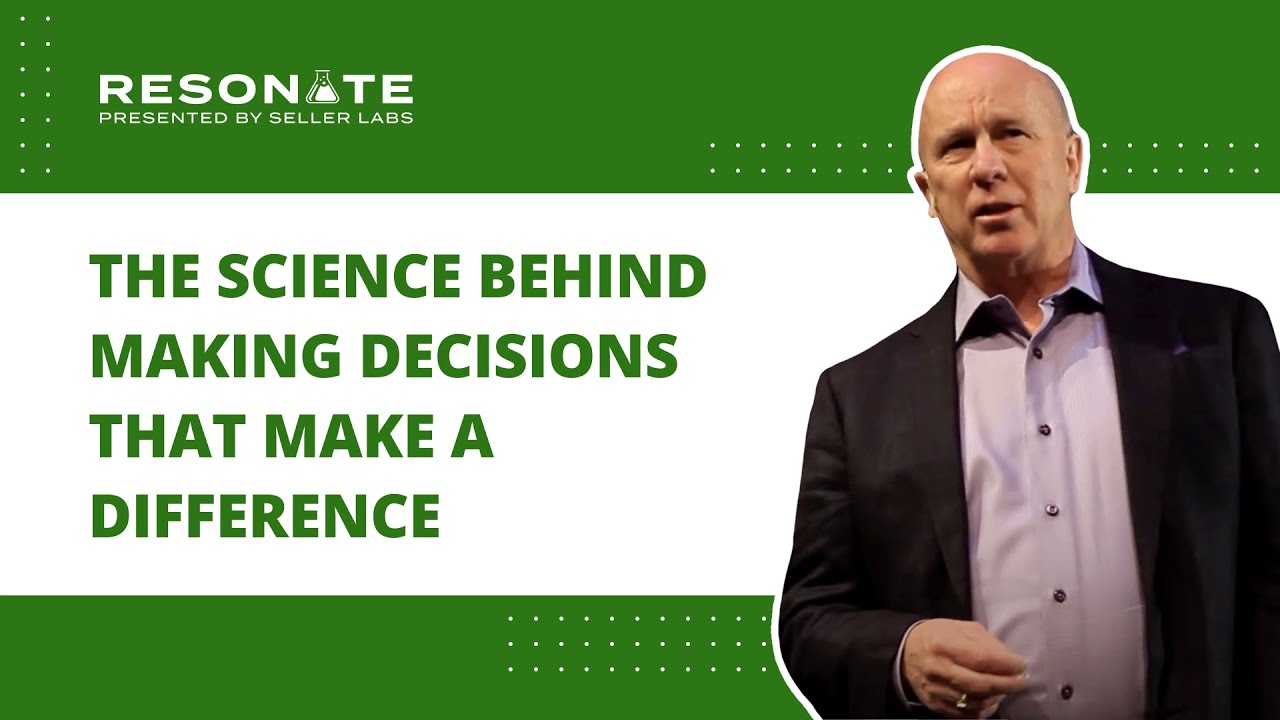 Toolset
The mechanisms you use to develop your skills and achieve your objectives.
We have had countless speakers present with dozens of high-powered tools with which you can better your business. Bryant Garvin shared amazing tools to use with paid advertising off-Amazon and utilizing video for your brand. Nathan Hirsch of FreeeUp (one of our generous sponsors) showed us the value of bringing in virtual assistants to offload portions of your business so you can focus on what really matters.
My goal has always been to carefully curate an agenda that's not only beneficial to Amazon sellers and entrepreneurs of all sizes but one that also flows well and encourages interaction between attendees and presenters. After four years of Resonate, the list of awesome presenters we've hosted is lengthy. It includes Peter Kearns, Liz LaVallee, Eric Heller, Ezra Firestone, James Thomson, Robyn Johnson, Ian Lurie, Dr. Ben Frederick, and so many more industry experts.
Resonate 2020: A Slightly Different Focus
While skillset, mindset, and toolset are still crucial to your business (and still something that will come into play for Resonate 2020), we're shaking things up just a bit for this year's conference in Atlanta.
By now, you've surely heard the adage "The only constant is change." While true, it's especially applicable in business, even more so when your business is selling on Amazon. This year, Resonate's three facets are:
Growth
Grow your business. You've heard it a million times and seen a million claims by eCommerce gurus that they hold the secrets to achieving growth. In truth, growth isn't simple nor is it easy to achieve (If it were, every seller would be a booming success story). We often see great sellers hit a plateau. They're doing well, but they can't seem to break out and reach a new peak. "How do you take your $1M brand to a $10M brand?" is quite literally the million-dollar question. And we have some answers to share at Resonate 2020.
Expansion
For many businesses, growth comes from expansion. So many entrepreneurs got their starts on Amazon because Amazon offered a low barrier to entry. They could get in quickly, learn the ropes, and operate without investing in warehouses. Retail arbitrage was such a lucrative model. Now, for a seller to really be successful, that seller needs a strong (and trademarked and protected) brand. Amazon is all about brands rather than 3P sellers flipping overstock buys. To be successful now, not only do you need a brand, you need a presence off of Amazon. This means expanding to your own website, other marketplaces, and/or bricks-and-mortar stores, amongst other opportunities. In 2020, being solely an "Amazon business" is not enough and depending solely on Amazon is playing with fire. You can beat we'll be talking about this complicated subject at Resonate 2020.
Drive
You're growing your business and expanding beyond Amazon, but how do you connect with people who might want your products? You have to drive traffic and you need to cultivate repeat buyers and loyal brand evangelists. There are so many different ways to go about this from paid advertising to demand side platform ads to email to social engagement and influencers. We're all looking for the secret sauce, but there is no one-size-fits-all solution. Talk it out and cook up your own secret-sauce recipe by working with experts and peers at Resonate 2020.
The Content and Beyond
We ask our speakers to "bring it," as some of our past attendees have mentioned to the crowd. And we mean it. Resonate speakers are expected to level up and deliver fresh, original content of the highest order. No standard PowerPoint presentations here. With a single track specially designed for established brands, fantastic on-site meals, and networking breaks, you don't have to miss anything, choose between overlapping sessions, or step away to go get a coffee.
But there's also so much more to Resonate, and that's about community and camaraderie. Year after year, I hear how valuable Resonate networking is and how sophisticated and candid the conversations happening around the room are. Spending more time in smaller groups of peers and experts who understand you allows for real connection (and real solutions to shared problems). Let's be real: nothing encourages making new relationships quite like sharing delicious meals. And while I don't think we have any Resonate love stories yet, the event has definitely fostered friendships, partnerships, mentorships, and more.
What Now and Next?
We'll be announcing speakers soon, and we are so excited! Since this is our fifth year of hosting Resonate in Atlanta, we're bringing back some long-time favorites as well as some new faces. Don't wait to grab your seat as we do sell out fast. In fact, for making it to the bottom of Resonate's origin story, here's $50 off your ticket (just click and your discount is applied automatically). Can't wait to see you in Atlanta!
Caroline Powell
Event Manager, Partner Specialist, and Marketing Expert at DISQO
Caroline is an Event Manager, Partner Specialist,and Marketing Expert at DISQO. When she's not offering excellent customer support she's doing pirouettes and cheering on the UGA Bulldogs.
Subscribe to Our Weekly Newsletter to Get
Expert-Backed

Tips Straight Into Your Inbox