←
Back to Blog
Is Retail Arbitrage on Amazon Dead?
Retail arbitrage has been a successful Amazon business strategy for years. It's not uncommon to hear about someone earning a ridiculous return on investment in a short amount of time doing it. But retail arbitrage is facing more challenges than ever, like increased competition, inability to scale, and increased pressure from Amazon to prove supply chains.
With the odds stacking up against retail arbitrage sellers, many of them are asking themselves, "Is retail arbitrage on Amazon still a good idea?" And like many sellers, we're asking ourselves the same question.
Amazon has started aggressively gating brands from resellers who don't have permission to sell items. It's great news for manufacturers because it will decrease the number of counterfeit products listed. It's especially great news for brands in Amazon's Brand Registry program, because the ability to gate re-sellers will massively increase their profits. But it's bad news for sellers who made a living in online arbitrage.
TL;DR:
Retail arbitrage may be dying, but you can still be successful if you follow these tips.
Because Amazon won't let sellers who don't have permission sell anything, we've heard a lot of chatter about retail arbitrage dying. We know many sellers who use this business model are wondering – will arbitrage be profitable in the long term?
Why Would Amazon Stop Retail Arbitrage?
Amazon has many reasons to prohibit retail arbitrage from its platform. Basically, if it diminishes the customer's shopping experience in any way, it's bad for Amazon's business. Here are a few of Amazon's pros and cons for retail arbitrage.
| Advantages | Disadvantages |
| --- | --- |
| Retail arbitrage adds selection to Amazon that may not be available on the site through traditional supply chains. | Retail arbitrage creates uncertainty about what's being sold on Amazon, as in the condition and origin is unknown. |
| Amazon earns a commission off of every item sold by a third-party seller. More sellers equal more revenue. | Retail arbitrage leads to higher likelihood of inauthentic products or counterfeit claims, resulting in unhappy customers. |
Amazon isn't the only place to sell online; it just happens to be the biggest. Will online arbitrage move to the less impacted marketplaces like eBay and Walmart? Instead of speculating if Amazon arbitrage is dead, we're going to discover for ourselves with this little experiment…
PART I
How Do You Source Inventory for Amazon Arbitrage?
We went to our local Toys R' Us to conduct some retail arbitrage. We armed ourselves with the Amazon Seller smartphone application and scanned through every aisle of the store in search of profits.
Our strategy was to buy products on clearance to maximize our profits on Amazon. You can follow online with our process because we filmed it: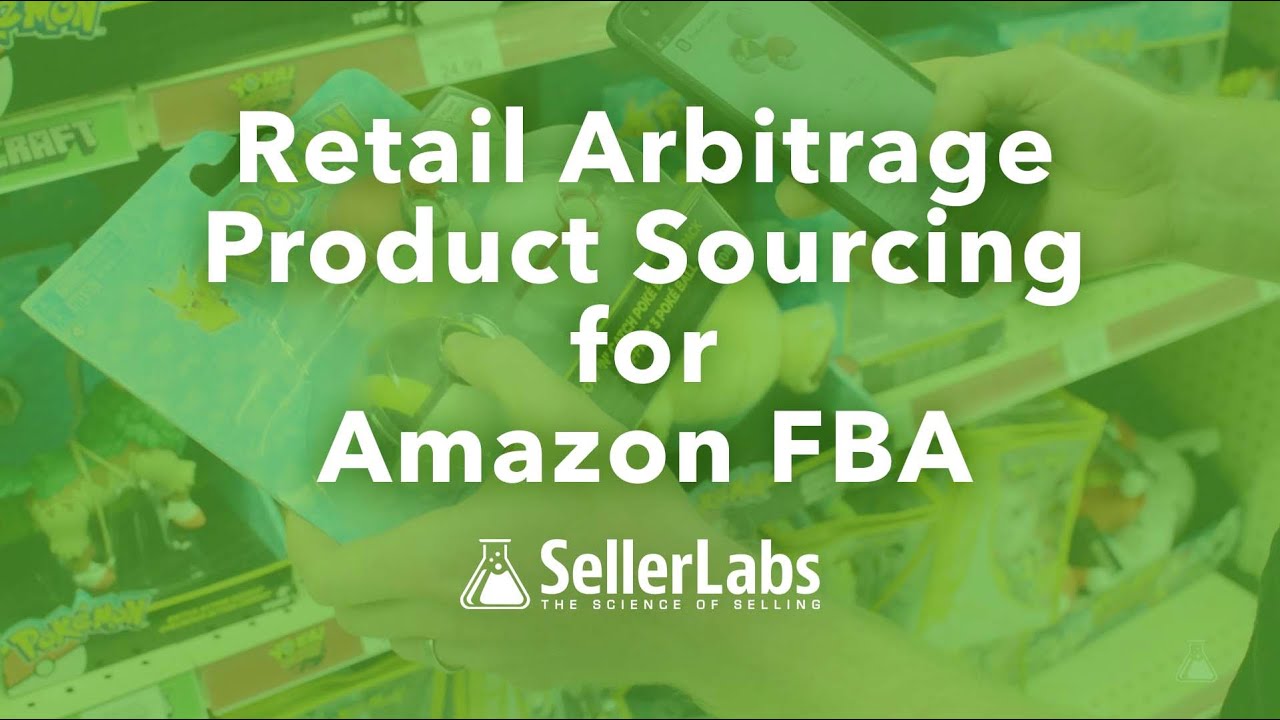 The key to successfully completing retail arbitrage is finding products to sell for much higher prices on Amazon. However, this is not as easy as walking into any store and buying a random item hoping that Amazon's price will be higher. As you probably know, most of the time Amazon will offer the product at a lower price than most retailers.
Here are some guidelines that may help you in finding great inventory.
1. Good Sales Rank
Most items listed on Amazon are given a sales rank that is updated hourly. The Best Seller Rank (BSR) is specific to a given category and based on historical sales data. Typically items with lower sales rank will sell faster than that of an item with a higher sales rank.
Pro Tip:
Every category has a different size, so every category's Sales Rank is different. For example, Toys may be larger than Health & Beauty, but Books is larger than Toys. This means a BSR of 10,000 means a different thing in Health & Beauty than it does in Toys.
Items with very high sales ranks can be slow moving and are often listed on Amazon for months at a time until being bought. If you've bought a large quantity of said item, this is not ideal. An item with a low profit margin, but a very low sales rank may be a better purchase than an item with a much higher profit margin but a very high sales rank.
2. Low Competition
Before purchasing an item for retail arbitrage, you must evaluate the competition. Usually, it's a bad idea to sell an item that Amazon is selling, because you never want to compete against the brand. Amazon will opt to sell its own item first and will usually have a lower price than you. This competition will drive your selling price down and could make it harder for you to move your inventory quickly.
3. Exclusive Items
Items that can only be sold at a certain retailer also prove to be successful for retail arbitrage because of simple supply and demand. There is only one retailer and Amazon cannot sell the item itself, so the supply is limited and the price is higher on Amazon.
Pro Tip:
Items based on popular trends/media are also good products to look for. These items will often have very low sales ranks, subtracting the need for extremely high margins.
Because many retailers don't have holiday items on the shelves year round, you can buy these items on clearance after the season is over, and then list them on Amazon whenever they are profitable.
4. Excellent Margins
The profit margin for an item is the key indicator of whether or not you should buy. To make the purchase worthwhile, a rule of thumb is look for products with a profit margin of at least 50%, However, reasonable profits can still be made by buying large quantities of a particular item with low margins, if you know the product will fly off Amazon's virtual shelves.
Retail stores offer plenty of discounts and clearance items. Buying items on clearance at a retail store will also increase your margins, as these temporary savings may not be reflected in the Amazon price. You may also take advantage of the rewards programs that several retailers offer. You can often get extra savings by building up points and using other loyalty programs.
PART II
Which Products Are Best For Online Arbitrage?
In order to prove whether or not retail arbitrage on Amazon is dead, we need to analyze all of the products we purchased in the above video. We spent a total of $109.97, so let's call $110 our break-even point. This video will show you how we decided which products were best to source.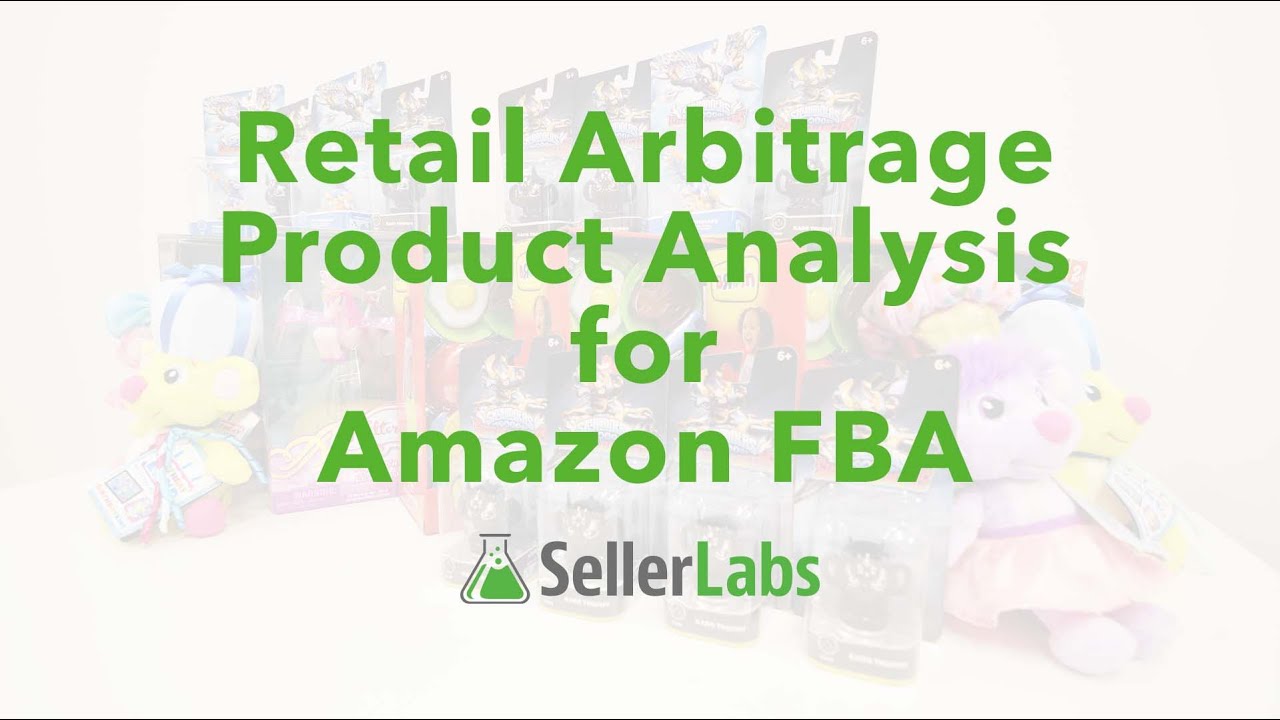 Products suitable for retail arbitrage are not limited to these guidelines; the world is full of opportunities. However, these suggestions will help limit the time you spent wandering aimlessly through your local retail establishment scanning every item to see its price on Amazon. Sourcing your inventory to sell on Amazon should become a rewarding experience rather than a time-wasting chore.
Next, we need to shipping our products to Amazon FBA. All you need is a computer, products, a shipping scale, tape, a box, and a printer.
PART III
How Do You Ship Products to Amazon FBA?
The guide below is for FBA sellers only. You need to be logged into Amazon Seller Central to follow along.
1. List Your Product
Start from the Seller Central dashboard and go to "Inventory", then go to "Add a Product". From here go to "List a New Product" and put in your product's name, UPS, EAN, ISBN, or ASIN.On the next page, you should see your product. If everything looks right, then click the "Sell Yours" button.
On the next page, you have the option to create your SKU. Create your SKU to be descriptive and unique. Then select the condition of the product. Let's move on to the tricky part, setting your price.
2. Set Your Price
You want to set a price that will allow you to win the Buy Box. This is easier said than done. Typically, products priced lowest win the Buy Box but avoid the race to the bottom. You need to be competitive and time your sales just right.
First, see how many people are selling your product on Amazon. This will give you a solid baseline of who you're competing against. Once you've picked a competitive price, add it to your offer and click "Save and Finish".
3. Chose a Barcode Type
Fulfillment by Amazon requires a unique barcode. You can use eligible manufacturer barcodes or Amazon's own FNSKUs from your seller account. This number is used to identify a specific product to a specific seller within an Amazon Fulfillment Center.
4. Select a Shipping Plan
You have two options for packing type: Individual Products and Case-Packed Products.
Individual Products
This option is best for most retail arbitrage sellers. In our example, we're shipping nine unique products. Choose this option if you have a handful of individual products.
Case-Packed Products
This option is best for bulk items, for example, if you have a 24-pack case from the manufacturer. This is the option you would use if you were importing products from China into FBA for your private label brand.
Click "Continue" to proceed to the quantity section. Add how many products you're shipping to FBA. Once you've added the correct quantity, you can either print or add more products.
5. Add More Products
If you don't have any products to add, then click "Continue." Print labels at this point only if you do not need to add more products to the shipment.
If you have more products to add, go to the top menu and select "Inventory" and then select "Add a product". Repeat steps 1-3 and add to an existing shipping plan.
Pro Tip:
If the competition for your products is too stiff, you may want to hold on to your inventory. Send it into Amazon at the optimal time of year, like the holidays.
Make sure you select the option to add to another shipping plan instead of creating a new plan. Doing so will eliminate the number of boxes and hassle you have to put into shipping. Once you click the radio button for "Add to an Existing Shipping Plan" go to the drop-down menu on the right and select the shipping plan you created earlier.
Add all of your products. Include all of the products you want to ship in this plan. A list of all of your products will be displayed so you can double check the quantities before you continue.
6. Print Your FNSKU Labels
Amazon lets you pick from several different label sizes. The most common choice is the 30 labels per sheet option with the 1″ x 2 5/8″ sticky label size.
Look at the total amount of products you're shipping to FBA and add the necessary amount of sheets to your printer. Now click "Print Labels for this Page."
7. Applying Labels to Products
Always double check your label and your product. The last thing you want to do is send mislabeled products to FBA. The easiest way to do this is by matching the product title on the label that you created earlier with the title on the box. You can also use the FNSKU on the label and cross reference it with your Amazon shipment.
Cover up the product's UPC barcode completely with your new FNSKU label. Doing so will mitigate scanning errors at Amazon fulfillment centers.
8. Preparing Your Shipment
Now that your products have been labeled, you can review your shipment. Watch the full video for tips on how to send a product into Amazon's fulfillment centers.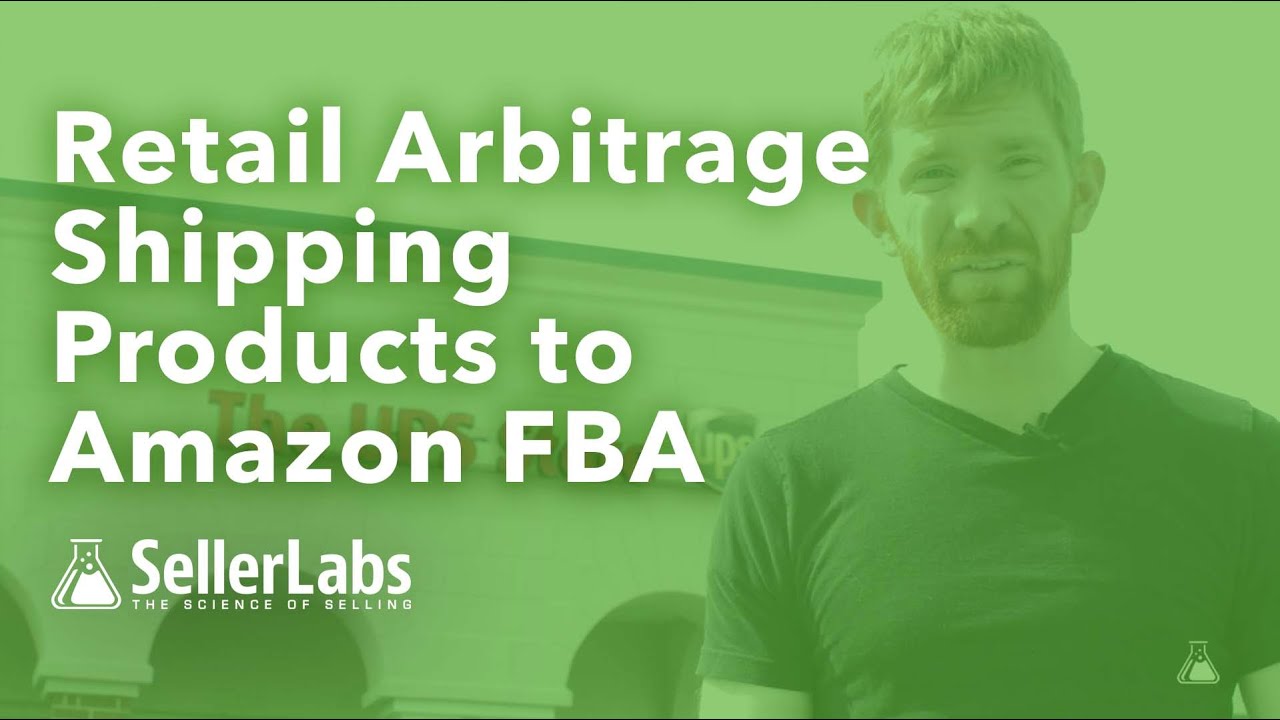 If you're lucky, you'll just have to send your shipment to one fulfillment center, but you might have to send multiple boxes to multiple fulfillment centers. Run each shipment through the checklist:
The Box: You can use a new or repurposed box for your shipment. Make sure any labels or barcodes are removed or have been blackened out as to not confuse the shipping scanners.
The Packaging: Make sure your box can fit every product comfortably so the box isn't bulging or overpacked.
Dimension and Weight: Measure the height, width, depth, and weight of your box. We recommend a shipping scale that goes up to at least 50 pounds. Round the box's weight to the nearest tenth (i.e. 14.9 lbs = 15 lbs).
Shipping service: Now that your box is packed, measured and weighed, you need to select your shipping method and carrier. Select small parcel delivery (SPD) for individual boxes and less than truckload (LTL) for pallets and anything weighing up to 150 pounds. We recommend reading about your shipping options to make the best choice for your business.
Shipping packing: From here you can double check your quantities, add your box weight and dimensions.
Shipping charges: Based off of your carrier, the number of boxes and shipment weight, Amazon will give you an estimated shipping cost. Agree to the terms and conditions and accept charges, then you're good to print your box label.
Box shipping label: Click the "Print box labels" button and a PDF will download, which you can print. Now tape your label onto the box so it covers up any previous labels. But be cognizant as to not put the label over the opening seam.
Approve: Approve your shipment if everything looks to be in order.
CONCLUSION
So – Is Retail Arbitrage Dead?
Our retail arbitrage products arrived at an Amazon Fulfillment Center on September 12. Our first sale was on September 23 (11 days after arriving into FBA). Our second sale was on September 24 (12 days after arriving into FBA).
We sold a unicorn and a doll! It's not much but it's a start. Here's a detailed breakdown for both of the items we sold.
Flutterbye Fair Flying Unicorn
ASIN: B00U7EXCV8

Quantity: 1

Current Buy Box: $23.68

Price sold: $23.73

COGS (w/ tax): $10.68

Amazon fees: $9.13

Revenue: $14.60

Profit: $3.92

Profit margin: 27%
We raised the price of our second unicorn to $29.99 because we noticed there weren't many other sellers offering them. Plus it has a great sales rank at #4,704 in the Toys & Games category and #99 in Dolls. We're hoping the higher profit margin is worth the wait.
BirthdayLand Birthdaykins Birthday Plush Stuffed Animal Toy – Cupcake with App
ASIN: B01COYOFG4

Quantity: 1

Current Buy Box: $12.99

Price sold: $12.99

COGS (w/ tax): $4.79

Amazon fees: $4.97

Revenue: $8.02

Profit: $3.23

Profit margin: 40%
We had a feeling these BirthdayLand toys wouldn't be extremely popular. So selling one shortly after our shipment arrived at Amazon was great news. The BirthdayLand toys are ranked #1,971,127 in Toys & Games and #48,780 in Stuffed Animals & Toys. With Best Seller Ranks like these, it may be a while before we sell the other three.
Conclusion
What we're noticing—and we knew this before starting—is just how competitive selling on Amazon with retail arbitrage products is. From our initial investment of $109.97, we've made $36.72 in revenue and have $73.25 left to earn before we can make any profit. We're not going to make any conclusions yet, but it seems like you'd have to sell hundreds of products in order to make a decent profit.
So long story short – yes, perhaps retail arbitrage is dead. For the full story, listen to our podcast on retail arbitrage. If you'd still like to make a million dollars on Amazon, the first step is evaluating your expectations. The second step is to consider another method such as wholesaling or private labeling.
Maria Navolykina
SEO Content Specialist at Seller Labs
Maria is an SEO Content Specialist at Seller Labs. Once captured by digital and content marketing in her student days, she keeps living and breathing it ever since.
Subscribe to Our Weekly Newsletter to Get
Expert-Backed

Tips Straight Into Your Inbox