←
Back to Blog
Building a Retail-Ready Amazon Sales Strategy Going into Q4
Even though it's still summer, Q4 prep time is here and we've got you covered with some fantastic information. Catch up on all of it in this Shipbob Virtual Ecommerce Holiday Sales Accelerator segment where Tyler Henderson, Seller Labs' Director of Business Development, delivered big ideas and the best ways to turn them into actionable plans.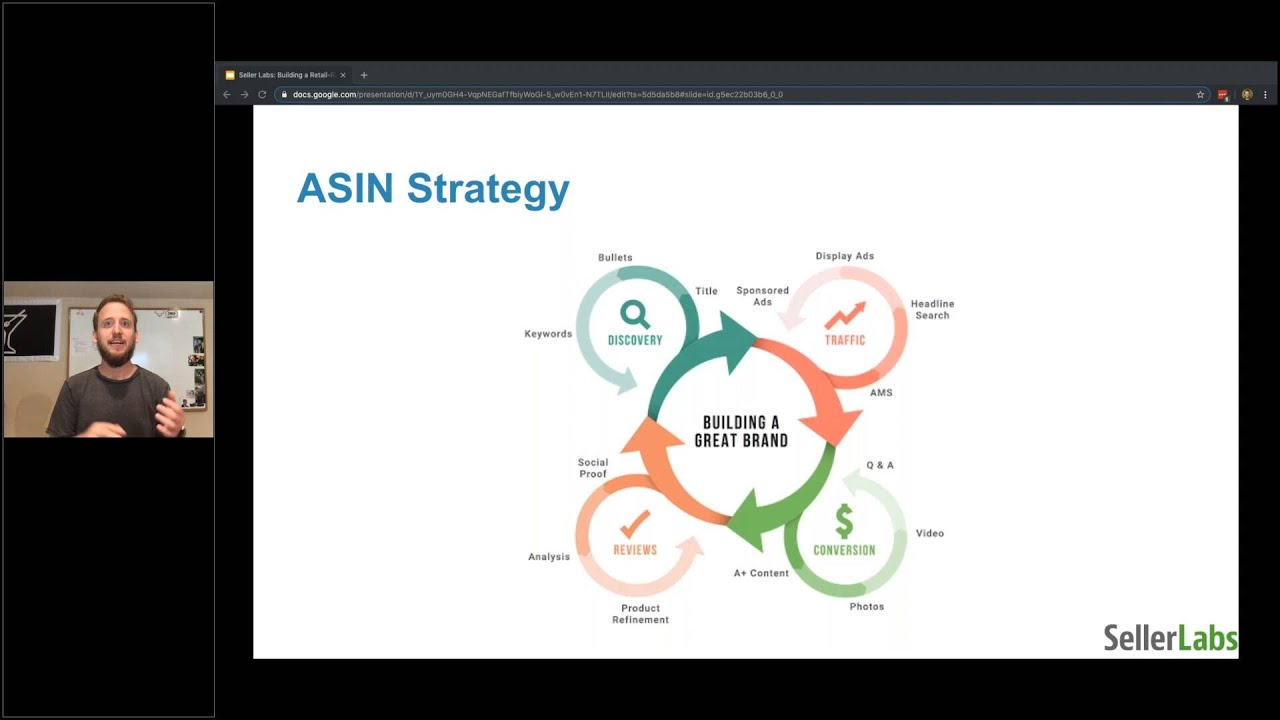 Watch, Learn, Execute, Profit!
An Amazon expert on all fronts (and a seller himself), Tyler spoke to the crucial point of building a retail-ready Amazon sales strategy for the lucrative holiday season. He discussed, in detail, three main components:
The necessity of polished product detail content (and how to create it).
Maximizing both product reviews and seller feedback (while staying ToS compliant).
Managing your inventory so that you own the Buy Box, can fulfill every order, and will maintain a strong Amazon Account Health rating.
Along with these three key components to retail readiness, Tyler talked about additional strategies and methods that help brands stand out from the competition. Leveraging the power of coupons and deals, enrolling in Amazon Brand Registry and partaking in all of the benefits that program has to offer, and creating an audience by building your social networks all factor heavily, and Tyler has strategy and tactics for all and more.
Watch the video to learn more and to make sure that you are Q4 Amazon retail ready.
As Tyler showed in his presentation, optimized product listings and maximized PPC campaigns are essential to a successful Q4 (and beyond). Our Amazon Managed Services team of experts can help you win at both! Learn more and find out if Seller Labs Managed Services is right for you.
Jessica Wright
Senior Brand Strategist, Seller Labs Managed Services
Jessica Wright is the in-house "Amazon Genius" for the Seller Labs Managed Services team. Her focus is working with our team members and clients to educate and answer tough Amazon questions in areas outside of PPC advertising. With 15 years of manufacturing and eCommerce experience on both the brand and agency sides of the business, Jessica is knowledgeable in all things Amazon and is constantly seeking out the latest updates to help Seller Labs clients stay ahead.
Subscribe to Our Weekly Newsletter to Get
Expert-Backed

Tips Straight Into Your Inbox