←
Back to Blog
Amazon Logistics Update: Storage Fees Slashed for 1-Day Prime Shipping Rollout
On May 21, Amazon ran a Seller Central news blurb with the attractive headline of "Increase Sales and Get Storage Fee Discounts of 50% to 75%." Tempting, right? Indeed, but there's also much more to this Amazon logistics story.
Catch this conversation between Seller Labs CRO Jeff Cohen and Amazon logistics expert and Hub Dub President Eddie Levine as they discuss Amazon's new deep discounts to storage fees. Are these discounts all they're cracked up to be or are there so many strings attached that sellers could find themselves in a costly tangle?
Jeff and Eddie cover:
What the offer really entails and how to participate.
The fine print, restrictions, and limitations included in the program.
What's driving this promotion and what's in it for Amazon.
How it plays out on a sample ASIN.
The connection between the discount promo and the new 1-day Prime delivery push.
And most important: If this discount is a good deal generally and if it's right for you.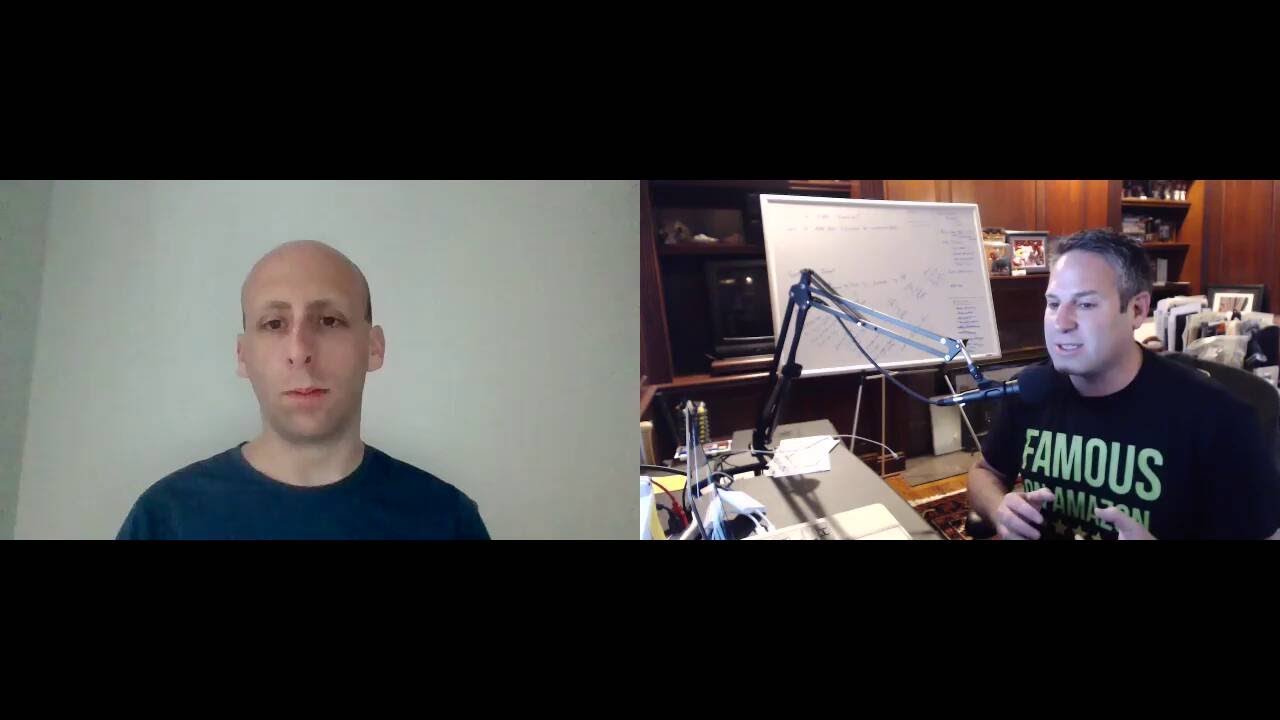 No time for the video? Prefer reading or an outline instead? We've got you covered on the big Amazon logistics news and change to seller storage fees!
1. WHAT HAPPENED AND WHEN AND HOW WAS IT COMMUNICATED?
Seller Central FBA News on May 21, 2019 "Increase sales and earn storage fee discounts of 50% to 75%" "Make the most of Prime One-Day shipping! We're reducing the cost to store popular products in our fulfillment centers to help you provide more One-Day shipping inventory and increase your sales. Starting in June 2019, for a limited time, earn lower monthly inventory storage fees on your eligible products when you maintain our suggested inventory levels. To find out which products qualify for discounts of up to 75%, visit Target inventory monthly storage fee promotion."
2. BEFORE CLICKING THROUGH, BREAK DOWN WHAT IT SEEMS TO BE SAYING.
Lots of emphasis on Prime One-Day Shipping.
Emphasis on popular products.
Slant on helping you the seller to better serve customers and increase your sales.
Starts in June 2019 — limited time but no end date listed yet.
Maintain Amazon's suggested inventory levels and be rewarded in the form of storage discounts up to 75%.
Not all products qualify.
3. SOUNDS GREAT, RIGHT?
No one can argue that is seems a generous Amazon logistics offer, but . . . when we click through to Target inventory monthly storage fee promotion, we see that:

Ah, there is an end date! The promotion will run through January 31, 2020.
Amazon decides which of your products are eligible.
There are lots of rules and stipulations:

Target inventory levels on your eligible products for at least 21 days of the month.

Option 1: Supply between 4-8 weeks of cover on the product during the month. Amazon calculates your weeks of cover for the month based on your average daily shipped units of the FNSKU in the month. Math is involved and that math is different for every product given the ways that each product sells. And you better hope your math and Amazon's match.
Option 2: Obey the Restock Report: FNSKUs flagged as eligible in the Restock Report can also qualify for the discount when you meet the target inventory level listed in the report.
An FNSKU qualifies only if it meets ALL the requirements in either target range option. For example, if you meet a threshold for only 10 days in qualifying range option 1 and only 11 days in qualifying target option 2, the product would not qualify for the discount because it did not meet either range option for 21 days.
4. TAKE A LOT INTO CONSIDERATION.
How do you forecast for this?
What if sales pick up or fall off dramatically?
What if a supplier or manufacturer can't deliver on time?
What about seasonality? This is Q4!
How do you decide the right quantities for new products without much history?
Is there a daily report for each product so you can make sure you are in the desired zone?
Shipping to maintain Amazon-desired levels may involve trickle shipping, which can be considerably more expensive.
Basically, if you miss one small rule for one day you can lose the discount.
THEN WHAT? You'll have too much or too little inventory ready to ship and you'll be paying regular storage fees.
5. IS THIS SELLER STORAGE FEE PROMO RIGHT FOR YOU?
Hitting the sweet spot where your products meet all of the stipulations for the discount will require time, change, and lots of calculations. You probably don't have the resources for that. Besides, you might actually do your sales harm by trying to get the storage discount and you run out of stock.
Bottom Line: Don't shoot for the discount. If you hit it, enjoy, and maybe try to figure out what happened. Otherwise…There is no penalty or increase for not doing it. Always put sales demand first.
If you like math and stats and a challenge, go for it. Using the Performance Center in Seller Labs Pro can help. Start your free 30-day trial today and see how.
6. WRAP-UP THOUGHTS AND EXTRAPOLATIONS:
Amazon doesn't give things away. This promo benefits them too as it helps them cut costs on space and better satisfy the new Prime One-Day shipping (more small batches of inventory spread between fulfillment centers).
Amazon Logistics is amongst the most shrewd, lean, and mean out there. If efficiencies can be added, fulfillment expedited, and money saved, it's on!
Amazon is all about controlled experiments when it comes to costs and gathering data. This feels like that. This feels like almost a pilot for how Amazon will shape future storage policies and fees for 2020. Could it be? We've seen it before.
Maria Navolykina
SEO Content Specialist at Seller Labs
Maria is an SEO Content Specialist at Seller Labs. Once captured by digital and content marketing in her student days, she keeps living and breathing it ever since.
Subscribe to Our Weekly Newsletter to Get
Expert-Backed

Tips Straight Into Your Inbox