←
Back to Blog
What a Seller Should Know about the New Amazon Warehousing and Distribution Program (AWD)
Efficient inventory management is a cornerstone of any Amazon business. However, nailing the right balance between the required inventory levels, storage costs, and volatile customer demand can be challenging. And since the supply chain bottlenecks are here to stay, even minor tweaks to how you source, store, and process your products can impact your bottom line – for better or for worse.
To help merchants streamline their supply chain and regain control over their stock levels, Amazon introduces a new inventory storage solution for FBA sellers — Amazon Warehousing and Distribution program (AWD).
We are here to guide you through this recent update and uncover how the new warehousing service resolves critical logistics issues, ultimately optimizing the lead times and cutting costs.
The What, Why, and How of Amazon AWD
As with anything new, understanding Amazon Warehousing and Distribution and integrating it into your workflow takes a bit of time and effort. So let's unpack all the nuances one step at a time.
What Is Amazon Warehousing & Distribution Program?
Amazon Warehousing and Distribution (AWD) is a newly-launched third-party logistics (3PL) solution that provides long-term storage for the upstream inventory in Amazon's Distribution Centers and enables automatic movements of products to Amazon's Fulfillment Centers.
Side note: Amazon Fulfillment Center vs. Distribution Center
Amazon Fulfillment Centers are short-term storage facilities that cover the pick, pack, and ship stages of the order fulfillment process and are meant to provide customers with purchased products.
Amazon Distribution Centers work as intermediate warehousing solutions ensuring long-term bulk storage of upstream inventory for lower costs and in larger quantities.
In 2023, Amazon plans to expand inventory distribution to other sales channels, including wholesale customers and brick-and-mortar stores.
Jessica Wright, the Senior Brand Strategist on the Seller Labs Services team, sheds more light on what the new Amazon Warehousing & Distribution solution is in one of her Deep Dive digital content series: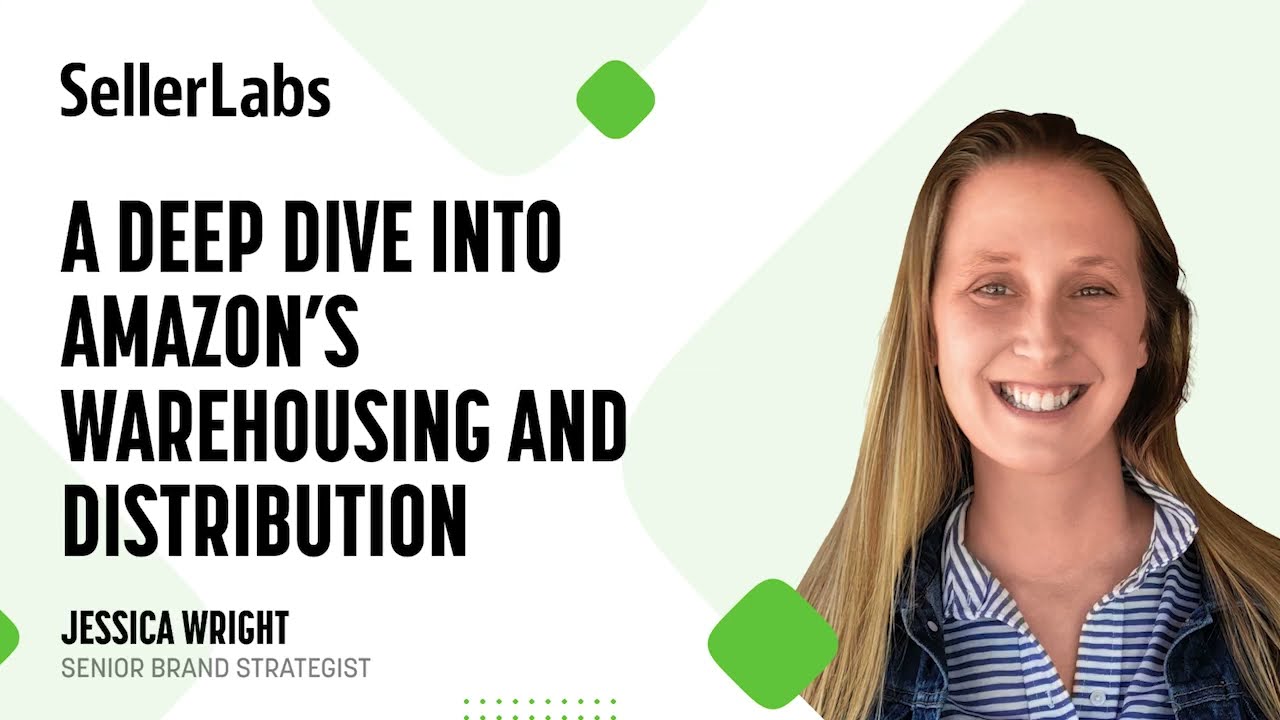 Why Amazon Rolled Out Its New Warehousing Service
During the pandemic, Amazon has significantly expanded the number of its warehousing locations to meet the demand. However, the inflation-related challenges, such as eCommerce slowdowns and spiking freight costs, pushed the eCommerce giant to adjust its logistics network and repurpose the excess number of fulfillment centers into a new warehousing and distribution solution.
But what does Amazon Warehousing and Distribution have in store for FBA sellers? According to Gopal Pillai, the Vice President of Amazon Distribution and Fulfillment Solutions, Amazon AWD makes the promise of the supply chain as a service a reality.
On top of seamless automatic inventory replenishment comes an opportunity to integrate upstream workflows with the Amazon Fulfillment Network. In other words, Amazon sellers will be able to consolidate inventory management under the Amazon umbrella, from procurements and storage to distribution and order fulfillment.
How Does the AWD Program Work?
Currently in closed Beta, the AWD program has a landing page where interested sellers can join the waitlist. Plus, Amazon sellers should meet the specific eligibility requirements to utilize the service.
Products that are not allowed for Amazon Warehousing and Distribution:
Products with an expiration date.
Dangerous goods: high hazmat goods levels 3, 5, and 6, and any hazardous material prohibited by FBA.
Excluded categories: jewelry, shoes, watches, high-value products, Amazon devices, gift cards, and groceries.
Size restrictions:
Cartons can't be larger than 25 inches long x 25 inches wide x 36 inches high and can't weigh more than 50 pounds. At the same time, individual SKUs inside the carton should be 18 inches long x 14 inches wide x 8 inches high at most and weigh less than 20 pounds.
In addition to AWD standards, sellers should meet the FBA requirements listed below.
After you ensure you're in good standing and meet all the requirements, you can start using the program, which takes three simple steps:
Send eligible SKUs to Amazon Warehousing and Distribution via Amazon Global Logistics or any other carrier.
See your inventory using the Global Inventory Viewer.
Keep track of the automated replenishment of your orders via the Shipping Queue.
How Can a Seller Benefit from Amazon AWD?
The Amazon Warehousing and Distribution program was designed to address third-party sellers' logistics challenges. Insufficient storage capacity, high fees, unsteady inventory management flow, and lack of end-to-end visibility are the most common issues.
According to Amazon, the AWD service can help sellers resolve all these problems.
1. Bypass FBA Storage Limits
Under the current processes, Amazon Warehousing & Distribution helps bypass the capacity limit restrictions. It keeps sellers in stock of all their FBA items, provided they have them at an AWD warehouse.
Did You Know?
Effective March 1, 2023, the new Capacity Limits system will replace the weekly updates with one single monthly limit for each storage type. Amazon will assess and announce the estimated inventory limit on the third Monday of each month via the Capacity Monitor in Seller Central and an email notification.
In addition to a capacity limit for the upcoming month, Amazon will provide estimated limits for the following two months to help merchants plan their procurements and shipments.
The new storage system imposes additional FBA fees, such as inventory storage overage fees and reservation fees.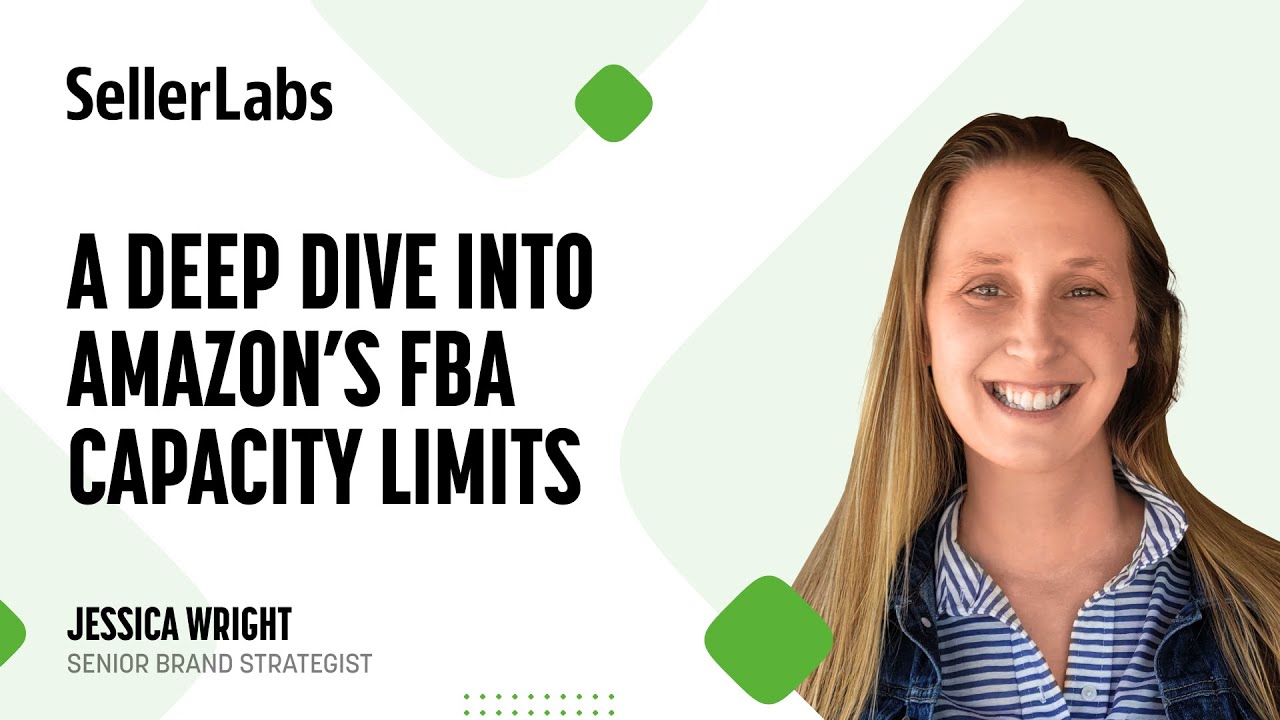 2. Avoid Stockouts
Amazon Warehousing and Distribution is connected to FBA and ensures auto-replenishment of FBA items with a 99% in-stock guarantee. If a product goes out of stock in Amazon fulfillment centers, it'll still be searchable and buyable as long as there's sufficient inventory in Amazon Warehousing and Distribution locations.
3. Reduce Operating Costs
With the upcoming Amazon Fee spikes, sellers need to be more accurate with their expenses to stay profitable. One of the main perks that AWD offers is an alternative to high warehousing costs.
Starting February 1, 2023, Amazon will increase the FBA storage rates. Thus, during the off-peak season the storage fees will be $0.87 per cubic foot for standard-size products and $0.56 per cubic foot for oversized products. In peak season, Amazon sellers will pay monthly $2.40 per cubic foot for standard-size products and $1.40 per cubic foot for oversized products.
AWD, in contrast, provides a simple pay-as-you-go service and a straightforward fee structure based on the physical volume of inventory. It charges $0.42 per cubic foot from January through September and $0.80 per cubic foot during the holiday months of October through December.
That said, the AWD program can be quite a solution for sellers who want to stop storage fees from eating into their profit margins.
4. Streamline Inventory Management
With an opportunity to integrate the upstream storage operations with the Amazon Fulfillment Network (AFN), sellers can handle huge volumes of products using Amazon services, such as Amazon Transportation, Amazon Global Logistics, and Amazon Freight. This can help them minimize supply chain issues as all the operations will be held by and through Amazon.
5. Consolidate Inventory Across Sales Channels
With the new warehousing service, sellers are free to send products to multiple sales channels using a single pool of inventory located at Amazon's distribution center. They can view and manage their stock levels on Seller Central, ensuring they always have the proper amount of inventory in stock, in various places, and at the right time.
Final Thoughts
All in all, Amazon's Warehousing & Distribution service is good news for third-party sellers. However, given the recent updates to Amazon storage capacity limits and upcoming fee increases, questions naturally arise: How will AWD work under the new circumstances, and will there be any pitfalls for sellers?
With the new storage capacity requirements, requesting more space and not properly utilizing it may result in fees. And it isn't clear how that might work with Amazon AWD. If AWD is auto-replenishing appropriately, sellers would have just-in-time inventory and sell through it within capacity. But what if those forecasts are off and AWD auto-replenishes too much? Is the seller penalized for overages that Amazon created?
And what do you think about how the AWD service and the FBA program will work together? Please share your thoughts with us in the comments below or on our social media channels.
Maria Navolykina
SEO Content Specialist at Seller Labs
Maria is an SEO Content Specialist at Seller Labs. Once captured by digital and content marketing in her student days, she keeps living and breathing it ever since.
Subscribe to Our Weekly Newsletter to Get
Expert-Backed

Tips Straight Into Your Inbox