←
Back to Blog
Making Sense of the Updated Amazon FBA Capacity Limits
Hi there! My name is Will Marcotte, and I've been with our Services team at Seller Labs for about four years now. Before and during that time, I've had the pleasure of personally working with over 100 online sellers and helped develop strategies for hundreds of Amazon businesses. And now, I'm bringing that knowledge and experience directly to you through blog posts, videos, webinars, Q&As, and more! Be on the lookout for topical hints and heads-up coming from me very soon. In the meantime, please take a look at these tips we have to share with you. Enjoy!

William Marcotte  
Marketing Manager and Online Advertising Expert at Seller Labs
Breaking news! Amazon has announced they are retiring Restock Limits and Storage Limits and replacing them with Capacity Limits, a new system of storage management which, according to Amazon, will offer FBA sellers more predictability and control.
Let's take a more detailed look at this new Amazon feature.
What Are Amazon FBA Capacity Limits?
Effective March 1, 2023, the new Capacity Limits system will replace the weekly updates with one single monthly limit for each storage type. Amazon will assess and announce the estimated inventory limit on the third Monday of each month via the Capacity Monitor in Seller Central and an email notification.
In addition to a capacity limit for the upcoming month, Amazon will provide estimated limits for the following two months to help merchants plan their procurements and shipments.
"On February 15, we'll confirm your capacity limit for March 1 through 31, reaffirm or adjust your limit for April 1 through 30, and estimate your limit for May 1 through 31."
Seller Central
The FBA Capacity Limits of sellers' inventory usage will consider sellers' on-hand inventory and open shipments on the way to Amazon fulfillment centers, calculated in cubic feet.
Factors Influencing Sellers' Storage Capacity:
seller's IPI score
historical sales volume
seasonal and peak selling periods
sales forecasts for the ASINs
deals scheduled
fulfillment center capacity
shipment lead times
Inventory limits are also dependent upon the account type:
Individual selling accounts have a capacity limit of 15 cubic feet. This limit doesn't change and is not eligible to be increased.
New professional selling accounts (active in FBA for less than 39 weeks) don't receive FBA capacity limits. This allows merchants to establish their FBA sales record without limits so that Amazon can determine how much capacity their FBA businesses need as they grow.
Professional selling accounts (active in FBA for more than 39 weeks) receive capacity limits based on IPI score and sales performance. Sellers with consistently higher IPI scores receive higher capacity limits, adjusted for sales volume and available capacity.
Does the New Storage System Impose Fees?
Much to our regret, yes. The new program introduces a number of new FBA fees including inventory storage overage fees and reservation fees.
Overage Fees
If a seller's on-hand inventory in Amazon's fulfillment centers (not including open shipments) exceeds their capacity limit, overage fees will be imposed. They are calculated based on the highest estimated or confirmed limit provided by Amazon for the given period. Overage fees help prevent excessive inventory levels and shouldn't impact sellers who maintain healthy inventory levels.
Reservation Fees
The new storage management system will also allow sellers to bid for additional space using the Capacity Manager tool.
To bid for additional space sellers should:
Tell Amazon how much additional capacity they want for the specified period.
Set the maximum reservation fee they are willing to pay for the extra capacity.
The reservation fee can be offset with performance credits that sellers earn from sales generated from the extra capacity. Merchants are rewarded with a 15% "performance credit" ($0.15 per $1 in sales) for sell-through units. Performance credits are designed to offset up to 100% of the reservation fee, so sellers don't pay for the additional capacity as long as they use the extra capacity efficiently.
Amazon assesses capacity and grants requests as capacity is available. Any capacity limit increases will be visible in the Capacity Monitor.
Benefits for Sellers
The new FBA storage management system promises sellers access to greater capacity volumes. To know your cubic foot limit go to the Capacity Manager page.
Estimated capacity limits will help sellers streamline their inventory management and plan three months in advance.
A single, month-long FBA capacity limit solves the confusion of weekly measuring the inventory in units for restock limits and quarterly for storage limits in cubic feet.
Amazon will set the capacity limits in cubic feet (vs. number of units), which, according to Amazon, will provide greater clarity on how much space products take in fulfillment centers and trucks.
Main Sellers' Concerns
The major sellers' concern with the new storage system is that requesting more space and not properly utilizing it may result in both reservation and overage fees. Thus, if you send inventory because you are below the capacity limit, but the following month your capacity limit drops, and you are over the limit, you will be charged a fee.
The estimates may vary up or down based on how efficiently sellers are using their capacity. But months may differ in sales volume, especially during the holiday season. Plus, the 2-3 month inventory forecast can be changed if Amazon experiences shortages of space or labor.
To date, sellers have no idea how much the reservation fee will cost. Is this per cubic foot, or will they bid on this like PPC? The catch is that merchants selling more expensive products per square foot will be able to bid higher than businesses that sell cheaper products.
Pro Tip: If sellers aren't sold on the bid for space concept, they do have an alternative in Amazon's new Amazon Warehouse and Delivery (AWD) program. The AWD is currently connected to FBA and promises auto-replenishment of FBA items with a 99% instock guarantee. Under the current processes, AWD bypasses storage limits and keeps a seller in stock of all their FBA items provided they have those items on hand at an AWD warehouse.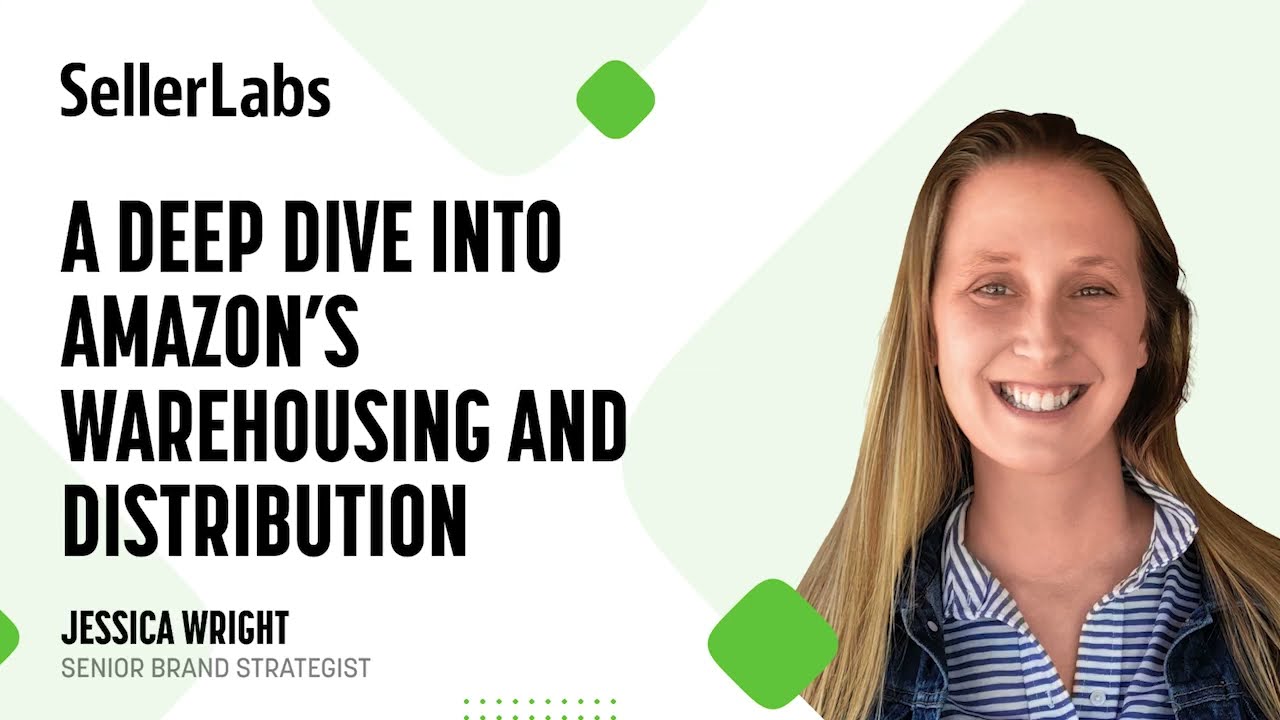 Final Thoughts
After slashing the storage limits for FBA sellers in October 2022 and announcing another fee increase for 2023, Amazon keeps surprising sellers with new updates, this time to its storage management system. Despite provoking many concerns among sellers, the new program received positive feedback from the participants in the pilot version.
Moreover, with the encouraging numbers sellers see on the Capacity manager page, they are sure there will be no more limit concerns, provided Amazon remains consistent. And what do you think of the new monthly Amazon FBA capacity limits? Let us know in the comments below or on our social media channels.
Will Marcotte
Marketing Manager, Seller Labs Services
Will is a Marketing Manager with Seller Labs Services. He not only has multiple years' experience in the space, but prides himself on his ability to adapt to changes and help impart the impact of those changes to others.
Subscribe to Our Weekly Newsletter to Get
Expert-Backed

Tips Straight Into Your Inbox