←
Back to Blog
The Amazon Early Reviewer Program: What You Need To Know About It In 2021 [UPDATED]
This blog post was originally contributed by Liran Hirschkorn, CEO and Founder at Incrementum Digital.
Ironically, the hardest part of private label operations was once the easiest part. I'm talking about earning positive reviews on Amazon, of course. 
Prior to March 2021, scoring reviews for the new sellers was possible through the Amazon Early Reviewer Program. Now this option is no longer available.
Read on to find out why it has happened and what Amazon is planning to replace the program with. And remember, there's no need to worry just yet — Amazon has got lots of good stuff in store for you and we'll show you how you can use Amazon's features to your advantage.
What Was Amazon's Early Reviewer Program?
The Amazon Early Reviewer program encouraged shoppers who had bought a product on Amazon to share their experience with others through reviews.
Why Is Amazon Early Reviewer Program Retiring in April 2021?
In an attempt to clarify the reasons for discontinuing the Early Reviewer Program, Amazon mentioned that One Tap Reviews and Global Review Sharing have proven more effective in generating authentic reviews than the program referred to above.
Watch this quick video featuring Jeff Cohen, VP of marketing at Seller Labs, in which he shares his insights and experience into how you can get reviews as a new Amazon seller.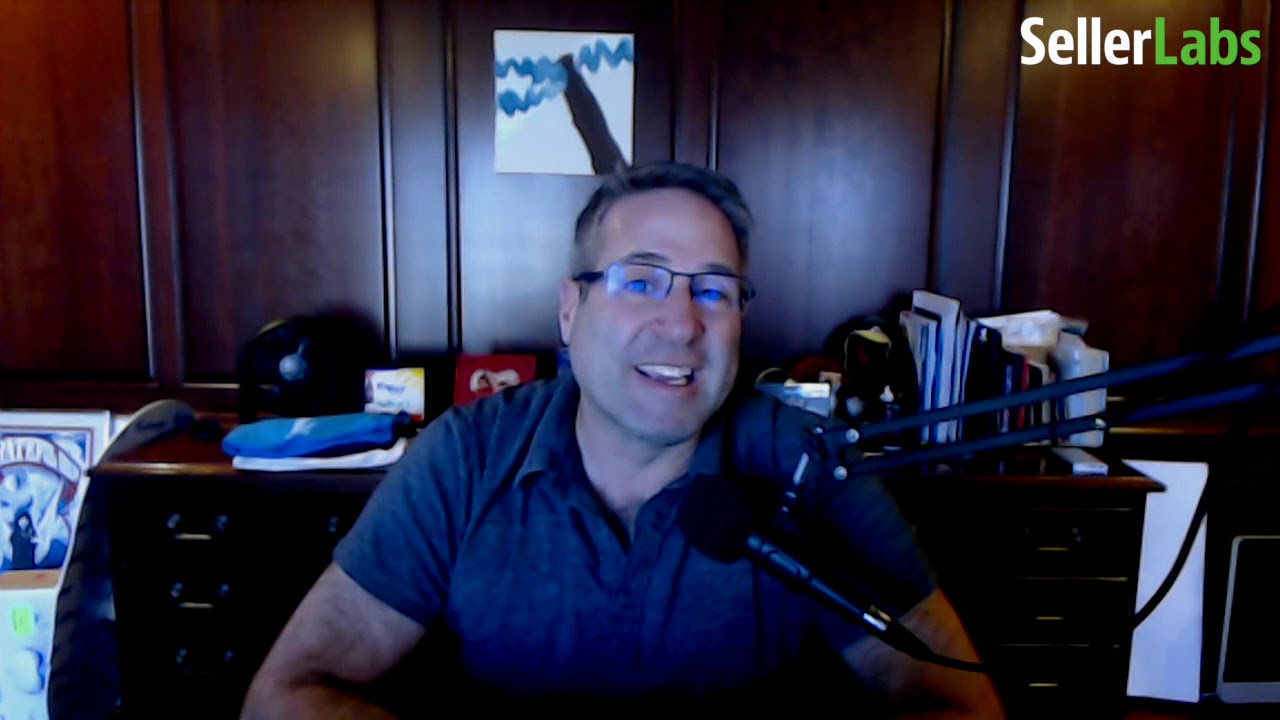 Another possible reason why Amazon pulls the plug on the program is that the pricing policy ($60 per ASIN) was not financially justifiable. It took a great amount of time to generate customer reviews for the new sellers. Also, Amazon was criticized for biasing reviews by offering users a small credit.
Oddly enough, Amazon hasn't yet announced the release of an alternative. However, you can still take advantage of the 'Request a Review' button and ask shoppers to leave a product review through Buyer-Seller Messaging.
Need Help Growing Your Reviews on Amazon? 
Our Amazon feedback software will give you control over your review process and help you take back ownership of your reputation… without the need to enroll into any incentivized program.
I'm an active participant of the Amazon Review Program. Will I get a refund?
If you receive fewer than five reviews before program closure, Amazon will return your fee within three months.
Will I be charged for the new reviews after April 25, 2021?
Nope. You won't be charged for the new reviews after the program is discontinued. 
Quick Dive Into the History of Amazon's Incentivized Reviews 
Less than five years ago, getting reviews was as easy as posting in a review group on Facebook or using a review service that had buyers ready and willing to buy your product at 50-90% off in exchange for an "honest" review.
But after data showed that sellers exchanged reviews for discounts, Amazon got hammered with bad publicity so they pulled the plug on incentivized reviews.
With incentivized reviews off the table, private label sellers were now challenged with figuring out how to get reviews, particularly when launching a new product.
Amazon, too, recognized that getting those first initial reviews had become quite challenging for Amazon sellers. The retail giant wanted to find a happy medium that kept the integrity of reviews while helping sellers (and themselves) at the same time. That's why it created the Early Reviewer Program.
However, recently, the Amazon Selling Partner Support communicated their plans for retiring the Early Reviewer Program. Starting from March 10, 2021, new applicants will no longer be accepted. The service will be discontinued completely on April 25, 2021.
How The Amazon Early Reviewer Program Used To Work
Brand owners could submit any SKUs that had fewer than five reviews. To be enrolled in the program, you should also have no history of abusive or dishonest reviews and meet all of Amazon's eligibility criteria.
Amazon then emailed buyers who purchased your product (as well as future buyers shortly after their purchases), asking them to review your product.
Amazon offered those customers a small reward (usually a $3 Amazon.com Gift Card) as a thank-you for leaving a review. As a seller, your cost to enroll a SKU was $60, plus any applicable taxes. However, you didn't get charged until Amazon got you at least one review for that SKU.
Amazon continued to email customers for a period of up to one year, or until you got five reviews through the program.
Since the end of April 2021, this Review program will no longer be an option both for the new Amazon sellers and those already participating in it.
How Is The Amazon Early Reviewer Program Different From Incentivized Reviews?
The difference comes down to the fact that everything happens post purchase with the Early Reviewer Program. When customers purchase your product, they are not getting a discount on that purchase price and they are not aware that they might get an offer to leave a review post purchase.
On top of that, they are also being offered a very small amount of money to write the review, $1-3 in Amazon credit, which is not the same as the 90%-off offers customers were getting for incentivized reviews prior to October 2016. $1-3 (in credit to be spent again at Amazon) is not likely to sway a customer to suddenly write a glowing review about a terrible product.
How Will I Get Reviews When the Amazon Early Reviewer Program Shuts Down?
Back in 2017, I enrolled 12 new products into the program and within just one day I got my first 5-star review from the program. So in my early experience, this did work. Now that the program is no longer available you'll have to get creative and discover new ways of getting reviews on Amazon.
As mentioned above, you can simply ask your customers to share their experience about your product by leaving a review.
Alternatively, you can sign up for Seller Labs PRO and hand off the work to our experts. They will give you recommendations on the best timing, subject lines, brand voice, and the rest.
Of course, you still need a great product and a good email follow-up system in order to have the best chance of getting those additional reviews.
Your first initial reviews (assuming they are 4 or 5 stars) can help your conversion rate with Amazon Sponsored Products ads and on Lightning Deals so that you can pick up sales velocity and generate even more reviews, which in turn generates more sales and higher rankings and better organic placements.
In terms of launch strategy, I recommend going big in an effort to sell as many units as quickly possible and to get many positive reviews.
For me, this means starting at a lower sales price, running lightning deals, being very aggressive on Sponsored Products ad spending, and offering excellent customer service. If you have a product that you really believe in, spend a little money now in order to make a lot more money going forward. Accept a higher ACOS (advertising cost of sales) initially as part of your launch strategy and move forward intent on not only recouping quickly but profiting as you reap the rewards of the halo effect.
To Sum Up
Reviews is just the beginning of your journey to building a successful business on Amazon. Either through its Early Reviewer Program, or One Tap Review system, or any other incentivized initiative, you are bound to succeed. End of story.
However, to survive and thrive in this fast-changing world, your business should be prepared to change and reinvent their Amazon marketing strategy.
Sign up for our newsletter to always be up-to-date with the latest news and be able to rapidly adjust your business processes to the ever-changing world.
Jeff Cohen
Principal Evangelist of Advertising API at Amazon
Jeff has more than 15 years of eCommerce experience. He is the Principal Evangelist of Advertising API at Amazon and a frequent keynote speaker at various business related conferences. He's widely regarded as an industry expert who is asked to share actionable intelligence on how Amazon works and how sellers can improve their business.
Subscribe to Our Weekly Newsletter to Get
Expert-Backed

Tips Straight Into Your Inbox