←
Back to Blog
How to Launch a New Product on Amazon + Checklist
Amazon product launches require Amazon sellers to be retail ready before getting initial sales. If you aren't 100% retail ready, you'll never show up on the first page of search results.
New Product Launch: 7 Pro-Tips from Amazon Experts
In order to create the conditions for a successful product launch strategy, use these pro-tips and checklist items to cover all your bases. If you can answer "YES" to each question, you're well on your way to your first Amazon customers.
1. Do your product research
You've (hopefully) picked a good product already. Check to see if anyone else is selling something like yours by looking for Facebook groups, or social media accounts. Try to find social proof that your product has the potential to go viral. Then, answer the following questions about your product:
| | |
| --- | --- |
| Financial Assessment | Marketplace Assessment |
| Is your product priced to buy and is the value clear?  | Does your category one allow space for new products? |
| Have you calculated your best-case worst-case scenario profit margins?  | Is your product seasonal? If so, have you budgeted for the storage issues that come with seasonality? |
| Have you left room for unexpected losses, deals, and promotions? | Is your product keeping up with current times, while not being "just a fad"? |
If you answered "no" to any of the above questions, do a little extra research on what it takes to sell on Amazon.
2. Set yourself up for success
Take care of the logistics in advance. Before you apply to sell on Amazon FBA, make sure you understand the fees. Read the terms of service for selling on Amazon, and get your ASIN approved. Any the following questions:
| | |
| --- | --- |
| Concept Assessment | Logistics Assessment |
| Has the product been validated as something buyers not only want, but will seek out and purchase? | Can it be tested cheaply and easily and are you prepared to ensure consistent quality? |
| Is it fresh and original rather than just another version of an existing product? | Is it listed in a non-gated or otherwise non-restricted category?  |
| Does it bring something new or better to the marketplace? | Is it easy to use? If not, do you include instructions? |
If you answered "no" to any of the above, consider more reading about a next-level Amazon product launch.
3. Review your product detail pages
Double-check to be sure the title, bullets, and descriptions are keyword rich (but not stuffed), formatted correctly, and that they follow Amazon's guidelines. These tips are always good for Amazon SEO, but it's especially important for a launch on Amazon.
Ensure product image variety and quality. Make sure your images cover plenty of views and angles, that they show key features, and that they're high quality and zoomable.
Consider the following techniques to boost organic and sponsored traffic to your listing.
| | |
| --- | --- |
| Organic Traffic Assessment | Paid Traffic Assessment |
| Have you added high-quality images and lifestyle photos to your listing? | Do you have an Amazon PPC strategy with plenty of strong keywords? |
| Have you considered the Amazon Influencer Program? | Can you go beyond Sponsored Products Ads and leverage the power of Sponsored Brands Ads, Sponsored Display Ads, and Amazon Stores? |
| Have you included all the target keywords in your content? | Are you advertising off Amazon (your website, Facebook, Google, etc.) to push traffic to your Amazon listing? |
Organic traffic is free, but it takes at least 45 days to work. The fastest way to get traffic to a new listing is to use Amazon PPC. Read more about it in our full guide.
4. Create a solid brand
In addition to clear, compelling copy and high-quality images, you need to build out your brand. Using A+ Content will help you do this, making the product (and the seller) more desirable.
| | |
| --- | --- |
| Branding Assessment | Trademark Assessment |
| Is the product in keeping with your brand and your beliefs? | Have you enrolled your trademark in Amazon Brand Registry? |
| Can you offer complimentary add-ons to up the transaction value? | Have you set up a Store Front and A+ Content in Amazon? |
Even if you're not eligible for Brand Registry at product launch, the best way to build a brand on Amazon is to take advantage of A+ Content. Get prepared by reading all about it.
5. Optimize your inventory
To achieve killer sales velocity and rocket up in rankings, you need to have two things: good inventory and great customer service. Running out of stock is not only leaving money on the table, but it can penalize your ranking. Use the Products table within Seller Labs Pro to set reorder level and lead time so you won't get caught with a stockout.
| | |
| --- | --- |
| Inventory Assessment | Management Assessment |
| Are your manufacturer and importer reliable in terms of quality and speed? | Have you fully calculated your Amazon fees, including FBA fulfillment fees, storage fees, and fees you might incur from third-party supply-chain providers? |
| Could you put in a rush order, if need be, without breaking the bank? | Have you optimized the packaged product's size and weight for shipping? |
| Your Amazon Account Health and your brand's reputation rely on high in-stock percentage and low order-defect rate. Do you have both of these metrics locked down? | Is the product you're launching eligible for Amazon Promotions such as Lightning Deals, coupons, and BoGos? |
6. Check your product reviews & rankings
It takes sales to get ratings and reviews, and it takes ratings and reviews to get sales. This chicken-and-egg situation makes Amazon a hard marketplace to launch a product. Aim for at least a 3.5-star rating and 15 Verified Purchase reviews. Consider doing this by asking customers to leave a review, but first, learn how to do so in compliance with Amazon's guidelines.
7. Own the Buy Box
If you own the brand, use FBA, and have an optimal conversion rate, the Buy Box should be yours. Make sure that you do not lose the Buy Box to better pricing, better account health, or better competition. If you're eligible, you'll need to win the Buy Box, so learn everything you can about it.
Using Your Amazon Product Launch Checklist
Your product doesn't have to satisfy all of the criteria in order to be worthy of a launch, but it must be retail ready. This checklist can help you with the launch of an existing product, or it can help you decide which products to invest in next.
Now that you have a working Amazon product launch setup plan, it's time to focus on the necessary tactics of getting a new product discovered and selling on Amazon.
Making Amazon's Early Reviewer Program work for you
Navigating Amazon's Terms of Service related to product reviews
Optimizing product detail pages with A/B testing
Getting discovered and making sales with PPC advertising
Catch Seller Labs team members Shae Phelps Peden and Cory Checketts as they discuss the most relevant topics when it comes to planning an Amazon new product launch strategy. They've recorded a webinar to help you implement the tactics you just learned in order to get your product discovered and selling on Amazon.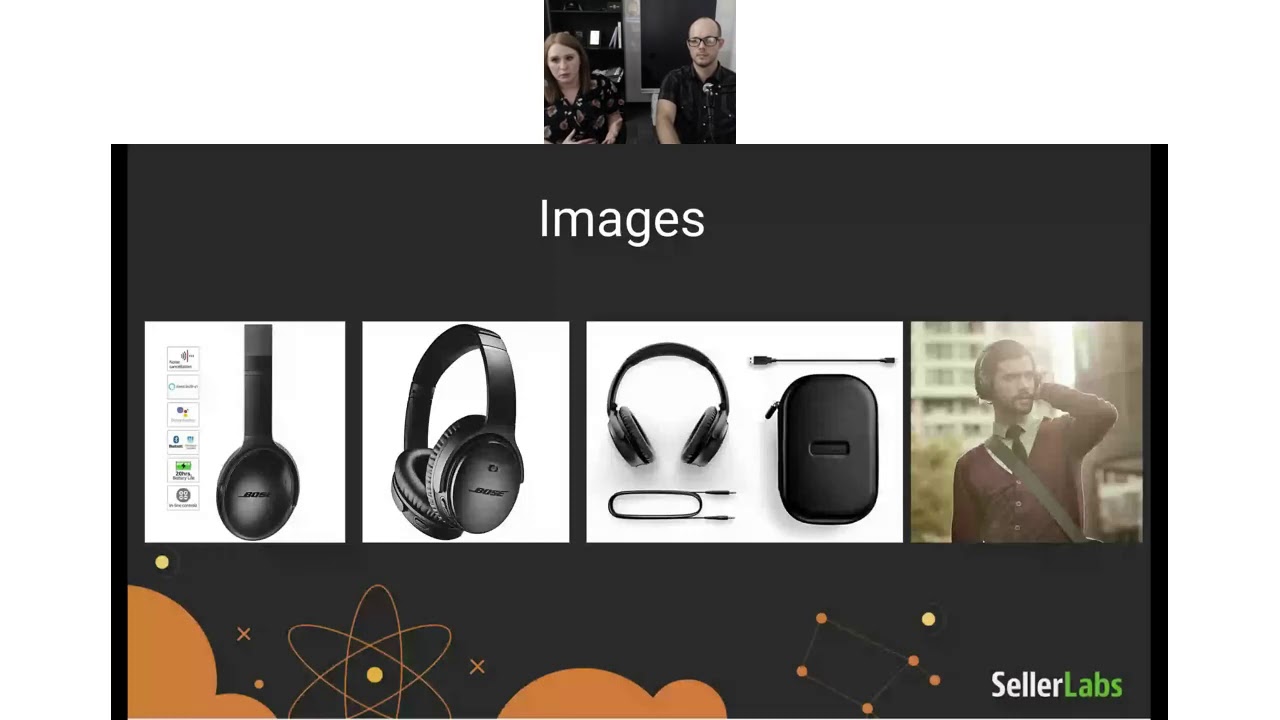 Resources Mentioned in the Webinar:
Seller Labs has all the tools you need to create a successful Amazon product launch and to maintain that success long term. From dominating Amazon advertising to keyword research Seller Labs Pro has you covered with an all-in-one solution.
Try Seller Labs Pro FREE for 30 days and get all of the tools you need to succeed as an Amazon seller all in one powerful money-saving package.
Caroline Powell
Event Manager, Partner Specialist, and Marketing Expert at DISQO
Caroline is an Event Manager, Partner Specialist,and Marketing Expert at DISQO. When she's not offering excellent customer support she's doing pirouettes and cheering on the UGA Bulldogs.
Subscribe to Our Weekly Newsletter to Get
Expert-Backed

Tips Straight Into Your Inbox