←
Back to Blog
Managing Data in Changing Economic Times
[Webinar Replay] Managing Data in Changing Economic Times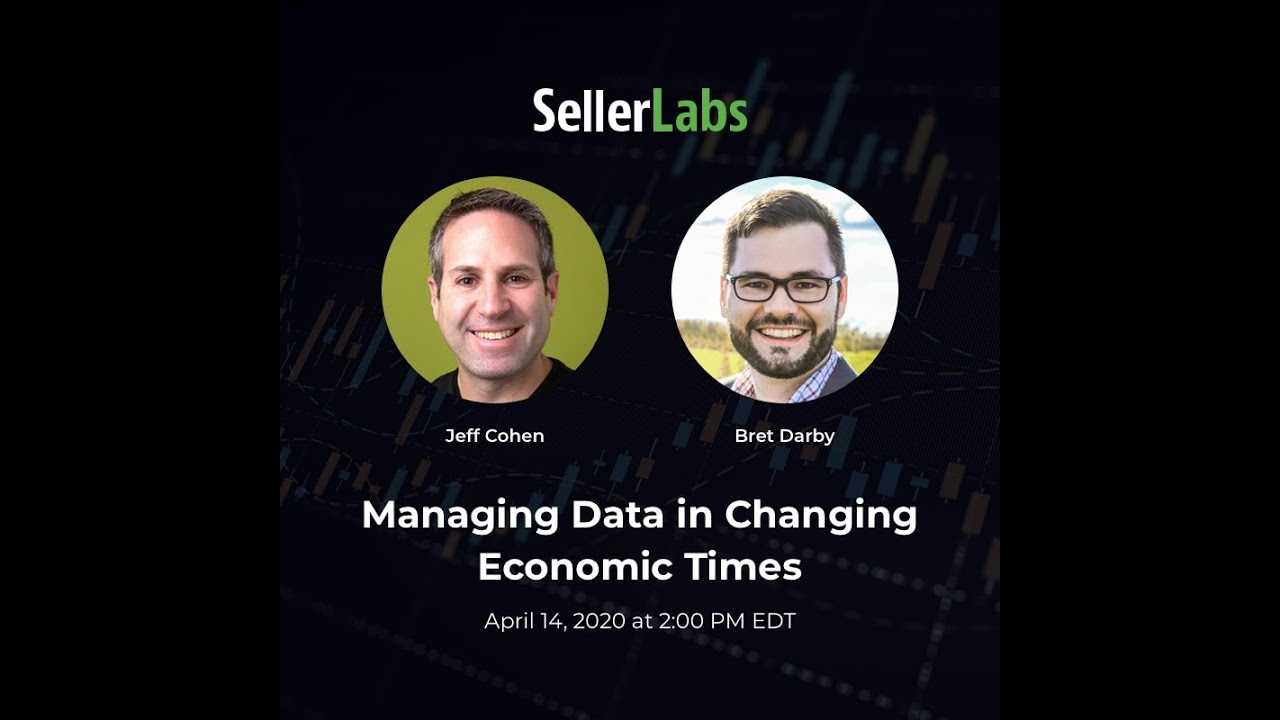 Managing Data in Changing Economic Times originally aired live on Tuesday, April 14, 2020.
In light of the coronavirus pandemic, it is not business as usual, but how do you keep progressing in times like these? At every turning point in a business, the best place to go to is the data. Seriously, always return to the numbers. Data is powerful in telling you whether it's time to pivot or persevere. Is what you're currently doing serving your end goal?
Have you even established your goals? For many sellers, the goal for now is to stay afloat. Be sure you're approaching your goals with a SMART mentality. Then, return to the numbers to see if you're headed in the right direction.
Catch Jeff Cohen and Bret Darby as they talk about how to manage your data in these tumultuous economic times. They'll touch on:
Micro Data vs Macro Data – How can you use smaller data sets to make decisions?
The Big Picture – With so much data, how can you focus on the work that will make the biggest difference?
Paint the Picture – How can you use visualizations to see data trends difficult to discern in endless spreadsheets?
Latest Trends – What are we seeing? How can you apply it to your business?
To get your free Amazon Advertising Campaign Assessment:
Send your Advertising Bulk Upload Report for the past 60 days to sales@sellerlabs.com.
Instructions to get file:
1. Sign in to Seller Central.
2. From the "Advertising" drop down menu, select "Campaign Manager."
3. Under "All Campaigns," select the "Bulk Operations" tab.
4. Set your Date Range to the last 60 days. Leave the 4 check boxes as default.
5. Create a spreadsheet for download.
6. Download and email to sales@sellerlabs.com with "Managing Data" in the subject line.
Resources shared in this webinar:
Caroline Powell
Event Manager, Partner Specialist, and Marketing Expert at DISQO
Caroline is an Event Manager, Partner Specialist,and Marketing Expert at DISQO. When she's not offering excellent customer support she's doing pirouettes and cheering on the UGA Bulldogs.
Subscribe to Our Weekly Newsletter to Get
Expert-Backed

Tips Straight Into Your Inbox