←
Back to Blog
[Webinar] In a World of Amazon Black Hat Tactics, Don't Let the Bad Guys In or Let Them Win
In a World of Amazon Black Hat Tactics, Don't Let the Bad Guys In or Let Them Win originally aired live on Wednesday, June 5, 2019 at 2:00pm ET.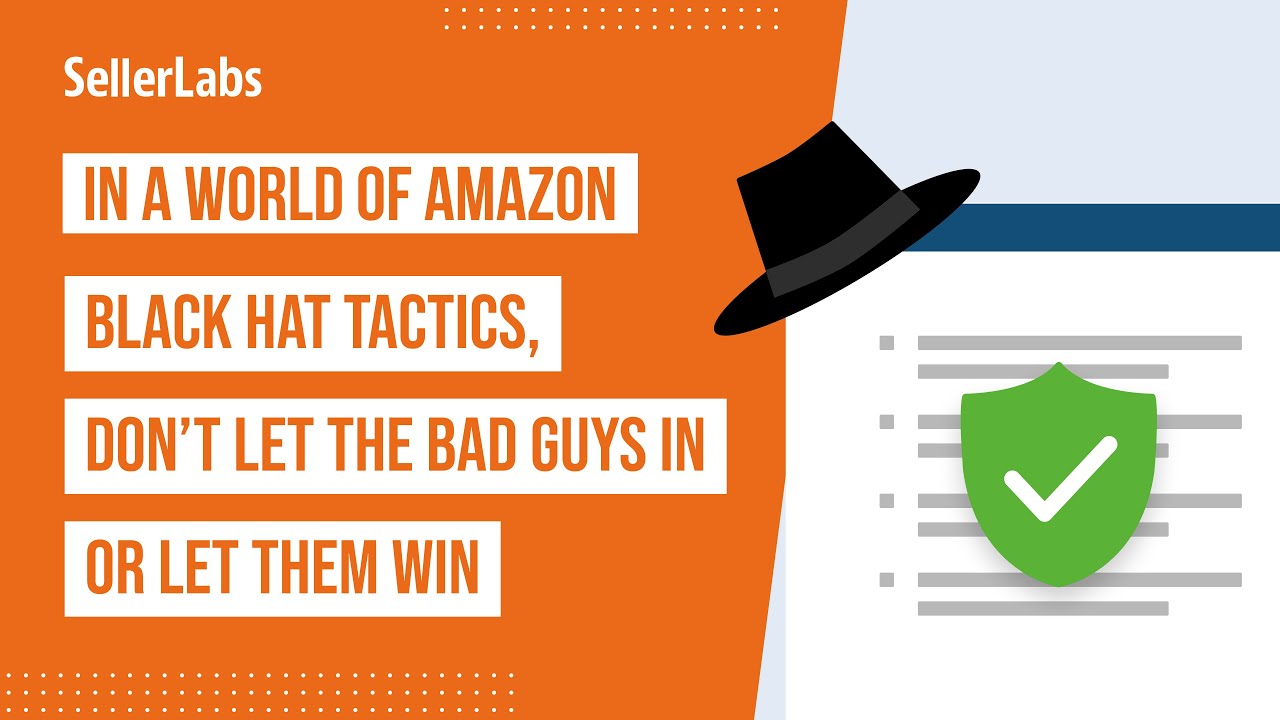 Though the concept of "black hat" originated in the stories of the wild, wild west, Amazon black hat tactics are very real threats to sellers today. Our hosts will cover everything from brushing to review farms and PPC fraud. Don't feel lost with these terms! Check out our comprehensive eBook full of all the jargon you need.
Watch Amazon experts Jeff Cohen (Seller Labs CRO) and Davide Nicolucci (featured in the Buzzfeed article) as they answer your questions and discuss common black-hat tactics to watch out for and what to do if your business has been targeted.
Highlights From The Amazon Black Hat Tactics Webinar
What would be considered a black hat tactic?
Black hat vs. White hat vs. Orange hat tactics
How big of a problem can black hat tactics be for Amazon sellers?
Different ways to protect your Amazon business
What are white hat tactics you can utilize in your business to help rise above the black hat players?
Resources Mentioned In The Webinar
Tools To Help You Beat Black Hat Tactics
Upcoming Webinars
Thursday, July 11 @ 2:00pm – Amazon Brand Registry 101: Helping You Protect Your Intellectual Property On Amazon
Maria Navolykina
SEO Content Specialist at Seller Labs
Maria is an SEO Content Specialist at Seller Labs. Once captured by digital and content marketing in her student days, she keeps living and breathing it ever since.
Subscribe to Our Weekly Newsletter to Get
Expert-Backed

Tips Straight Into Your Inbox